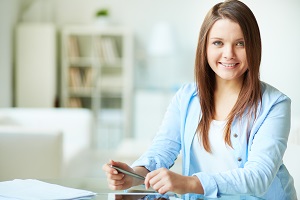 Many parents in bad relationships often opt to stay in them for fear of how divorce or separation will affect their children. Regular readers of our blog will know we've written numerous entries about how divorce is – in many cases – not the worst thing in the world for children.
You can read some of those entries here, here and here.
In this issue, we'll share experiences from a child of divorce. In fact, she says that she's a better person because of her parents' decision to break up.
How Divorce Made Me a Better Person
In a first-person account published in the New York Post, the "child of divorce" – now a writer for Teen Vogue – lists a host of reasons why she feels her parents' divorce made her a better person.
She became fearless about starting fresh.
After the divorce, her father left the family home, while she, her mother and sister stayed for about a year before deciding to move because of the memories. Her father was also depressed about picking up and dropping off his children at a house he used to call his own.
Eventually, she and her mother and sister moved to a new house across town. It was a move that emboldened her and instilled an outlook on change being a new and wonderful opportunity.
She maintains that experience gave her the courage to later move to Chicago, Los Angeles and then New York – all on her own and without any fear.
Divorce gave her the power to walk away from toxic relationships.
Watching her parents struggle through their unhappiness as a couple gave her the strength to realize that, in her own relationships, when fundamental things aren't working, it's OK to walk away.
Walking away doesn't mean failure. It simply means you know your limitations and need to take your own happiness into account.
Divorce allowed her to see her parents as individuals.
During the divorce process, her parents were open with her about tough issues. It was insight that made her realize that no one has all the answers about life.
"There's not a handbook for adulthood," she writes, "but the closest thing to it is good intentions, past experiences and awareness of what's going on around you."
Divorce introduced her to healthy relationships.
While she vaguely remembers a few times when her parents actually got along, most of the time was spent listening to them argue, oftentimes long after she went to bed.
However, both her mom and dad eventually found partners that provided them with the balance that was previously missing. Seeing her parents in that context taught her how much a partner can bring out the best or worst in you.
Divorce expanded her family.
When she goes home today, she realizes that her family extends far beyond the two people responsible for bringing her into the world. Her family now includes her parents' new spouses, their friends, sibling and the people not related by blood but who played key roles throughout her life.
Considering Divorce in San Diego? Call The Men's Legal Center
No one but you can decide whether it's best to stay together or divorce. It's important to remember, though, that exposure to constant tension and arguing can potentially harm your children more than a divorce.
If you're a man considering divorce, we urge you to leverage the skills and expertise of a law firm specializing in men's rights.
While it's true that no two family law situations are exactly alike, a men's rights lawyer is often the deciding factor in favorable decisions regarding issues like spousal and child support, custody and visitation, property division, business evaluations, domestic violence and paternity.
Contact us here at The Men's Legal Center in San Diego. Our number is (619) 234-3838 or you can reach us via email.