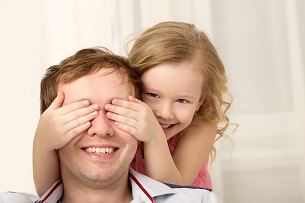 If you're a parent in an unhappy marriage, it's probably tempting to stay in the marriage for the sake of the children. But is that always a good idea? We'll talk about it in this issue.
A Rapid Recovery for Children After Divorce?
Because we're all individuals and no two marriages are exactly alike, whether divorce is in the best interest of the child depends a great deal upon the circumstances of the marriage.
An article in Scientific American contained a host of data from research indicating that its only a small percentage of children who actually experience serious problems after a divorce.
In fact, two researchers from the University of Virginia are noted in the article for their findings of many children experiencing short-term negative effects from divorce, including anger, disbelief, and shock.
According to the researchers, those reactions typically diminish or disappear altogether by the end of the second year after the divorce.
What Are the Negative Impacts of Staying Married for the Kids?
Noted psychologist Karen Young shared a number of potentially long-lasting negative effects on children whose parents choose to remain in a bad marriage.
Among them are:
Your relationship with your partner becoming the norm for your child's idea of love. In fact, the lack of positive displays of love can be almost toxic as it fills the home with tension and stress.
Choosing to remain in a marriage can cause any anger or stress to be directed in other areas and at other people that do not deserve such treatment. In other words, you end up hoisting those feelings of frustration onto those you love most.
When spouses who are unhappy continue to engage in unhealthy relationship behaviors as they "stay together for the kids," those behaviors can set the stage for how the children will behave as adults.
Children typically learn what it means to be married and how to effectively – or ineffectively handle relationship conflict – by what they see in their own household.
Considering Divorce? Call The Men's Legal Center in San Diego
No one but you can decide whether it's best to stay together or divorce. It's important to remember, though, that exposure to constant tension and arguing can potentially harm your children more than a divorce.
If you're a man considering divorce, we urge you to contact us here at The Men's Legal Center in San Diego. Our number is (619) 234-3838 or you can reach us via email.