The Men's Legal Center
San Diego Family Law Attorneys
The Men's Legal Center is a law firm comprised of San Diego family law attorneys who understand that the foundation of this type of legal practice is the people. This includes the people on our team and the people we serve. Therefore, we would like to take this opportunity to allow you to get to know the attorneys who have served countless clients in regards to their family law needs.
Craig A. Candelore
Gerald W. Hokstad
Steven Merker
Francisco Batara
Jeanne Murray
Summer Awar

---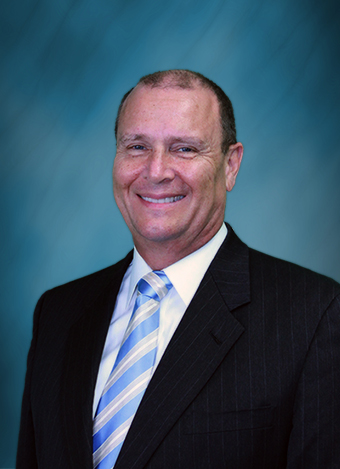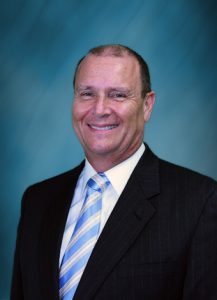 Craig A. Candelore, CLS-F
Managing Attorney
Follow Me On Google+
Mr. Candelore is the founding attorney at the Men's Legal Center, and he has been providing legal help to clients who have needed assistance in the area of family law for close to 30 years. Mr. Candelore earned his Bachelor's of Science degree from West Point before earning a Master's degree in System Management from the University of Southern California. Mr. Candelore earned his Juris Doctorate degree from the University of San Diego School of Law, where he graduated Cum Laude.
Mr. Candelore is a Certified Family Law Specialist and a professional mediator trained by National Conflict Resolution Center, San Diego.
Mr. Candelore served in the military, both active and reserves, ultimately earning the rank of Colonel from the United States Army. Mr. Candelore deployed on active duty overseas during Operation Desert Storm and Operation Iraqi Freedom. Some of his duty assignments included working as a Regional Senior Law Enforcement and Anti-Terrorist Officer, stateside during and after 9-11; and Iraqi Police Development Project Officer, in Iraq. Mr. Candelore also has served as a translator at the United Nations and enjoys writing books in his spare time.
Return to Top
---
Gerald W. Hokstad, CLS-F
Senior Attorney
Mr. Hokstad has extensive family law and civil practice experience. He believes that his practice of law should be in pursuit of the truth for his clients in the California legal system. When possible Mr. Hokstad advocates mediation. People do have legitimate disagreements and both parties can have very valid reasons for their contentions and claims. The goal of mediation is to facilitate a meeting of the minds resulting in an agreement.
Mr. Hokstad has been married to his wife for 38 years and they have two adult sons. He likes to relax on the weekends by going fishing. He is an avid world-class fisherman. Mr. Hokstad attended Liberty University in Lynchburg, VA for his BS, Bethel Theological Seminary for his MA and he received his Juris Doctorate from Western State University.
---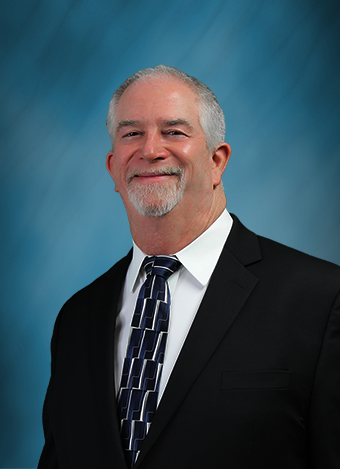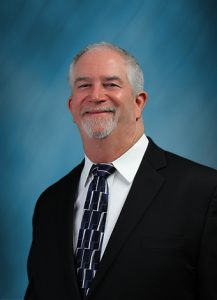 Steven Merker
Attorney
Mr. Merker, who prefers to be called Steve, grew up in Chicago. He graduated from Southern Illinois University Law School in 1981. Steve has enjoyed the last 35 years practicing law in San Diego. Steve began his career as a solo practitioner with a general practice in civil, criminal, and family law. In 1993, he decided to limit his practice to Family Law and in 1996, he established Merker and McDonald. Before joining Men's Legal Center in 2016, Mr. Merker also served as a Temporary Judge for the Superior Court, as a Settlement Judge since 2007. He is on the San Diego Family Law Bar Association Alternate Dispute Resolution list for Family Law mediation.
Mr. Merker has been married to his wife, a special education teacher, for almost 18 years. He has two adult children from his first marriage, 5 adult step-children, and 5 grandchildren. Steve spends his free time enjoying the sunny Southern California weather relaxing with family and friends, playing on the beach, and golfing.
Mr. Merker has personally been involved in child custody litigation. He believes in helping parties resolve their matter amicably, reminding the parties to focus on what is in the child's best interest. If necessary, he can become an aggressive and fiery litigator. Mr. Merker also handles misdemeanor and felony criminal matters.
Return to Top
---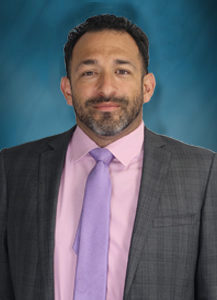 Francisco Batara
Attorney
Mr. Batara is a native San Diegan. He was raised in Chula Vista and La Mesa and has a passion to help serve his local community. Mr. Batara graduated from San Diego State University with a Bachelor of Arts in Political Science. He attended Thomas Jefferson School of Law, where he interned with the San Diego County Public Defender's Office and volunteered with the Legal Aid of San Diego's Unlawful Detainer clinic.
Mr. Batara believes that everyone should have access to the justice system and that all voices should be heard. Mr. Batara's upbringing and background have given him the desire to help those in need of family law help. He understands firsthand the problems and the toll divorce and custody issues can have on children, for this reason, has dedicated his career to helping families find solutions.
Mr. Batara has a young daughter and is engaged to be married. He is fluent in Spanish, is an avid sports fan, loves the San Diego Padres and Chargers, and enjoys spending quality time with his family.
Return to Top
---
Jeanne Murray
Attorney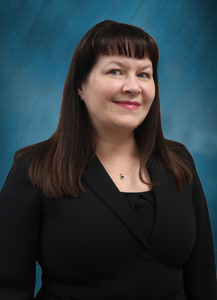 Jeanne Murray was born and raised in the Washington, D.C. area and has lived in San Diego since 1996. She received her Bachelor of Arts degree from Duke University and her Juris Doctor, magna cum laude, from the University of San Diego School of Law.
Jeanne has served on active duty in the United States Navy, both as a Naval Flight Officer and as a Judge Advocate. Jeanne has also been a military spouse. She is currently a reservist in the Judge Advocate General's Corps.
Because of her military service, Jeanne has a broad understanding of the challenges that military families face, and the difficulties in parenting and maintaining a family while on active duty. She couples that knowledge with an in-depth familiarity with family law and family law courtroom experience.
Jeanne's practice includes marital dissolution, child custody and visitation, child and spousal support, property division, and domestic violence, among other issues. She has special knowledge in the area of military divorce. Jeanne has been trained as a professional mediator and holds a Mediator Credential from the National Conflict Resolution Center, so she understands the value of settling cases early.
As part of the follow-on to the divorce process, Jeanne prepares the wills and living trust for clients. Also, to protect the military retirement, Jeanne will represent military personnel in administrative separation proceedings. Jeanne represents military personnel in domestic violence proceedings, which have a direct impact on their careers. Jeanne and the Men's Legal Center share a common passion of representing clients and their families at one of the most stressful and important times in their lives.
In her free time, Jeanne skates with San Diego Roller Derby and spends time with her three teenage children. Her roller derby "call sign" is "Bullseye BombHer."
---
---
Summer Awar
Attorney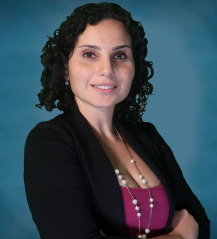 Summer has been practicing family law since 2009. She was in private practice before joining the Men's Legal Center.
Concurrently, she helps operate a medium size business, including working as in-house counsel. Summer has a vast knowledge into valuations in divorce settings.
Summer's focus is child custody and support as well as all other facets of family law. She handles national and international divorces, including Hague custody cases.
She is passionate about helping parents navigate the family process. She is recognized for offering great customer service and working effectively with clients. She is a resourceful attorney and an expert in finding creative solutions to complex issues. She fiercely fights for her client's rights.
She has a diverse background and is fluent in English, Spanish, and Portuguese.
On her off time, Summer enjoys traveling the world, reading books, hiking, and going to the beach with her husband and children.
---
The San Diego family law attorneys at the Men's Legal Center help clients with all types of legal matters that relate to family law, including:
Child Custody and Visitation
Supervised Visitation issues
Interstate Child Jurisdiction issues
International Abduction to include Hague Convention
Child and Spousal Support, Initial and Modification
Assessment of Income (unemployed/under-employed) and Vocational Evaluations
Complex Asset and Debt Valuation and Division
Business Valuations
Real Property Issues
Separate Property Tracing
Pension Valuation
Military Divorce Specific Issues to include Jurisdiction, Pay, Retirement
Prenuptial Agreements
Presentation in Department of Child Support Services (DCSS)
Property Division
DCSS Representation
Complex Marital Litigation
Domestic Violence
Estate Planning
Wills & Trusts
How San Diego Family Law Attorneys Can Help
If you are facing the prospect of ending a marriage or any other family law-related issue, you need to seek the help of the San Diego family law attorneys at the Men's Legal Center as soon as possible. Contact the firm now to schedule an initial consultation so that you can be sure that your rights are being protected.