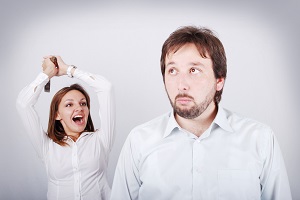 Domestic abuse and domestic violence hold immense significance in family law courts. Although these terms are often used interchangeably, there is actually a difference.
According to the State of California, domestic violence refers to abusive behavior in any intimate relationship. The abuser used various tactics to exert control over the other partner. In addition, it's committed by one partner on a current or former partner, boyfriend/girlfriend, or spouse.
The widespread perception that domestic violence victims are mainly females isn't true. Irrespective of gender, age, or nationality, anyone can experience domestic violence. In fact, more than 1 in 3 females and more than 1 in 4 men in the country have experienced some form of domestic violence.
Domestic violence victims can obtain a restraining order with a San Diego domestic violence lawyer. Once the allegations are proven true in court, the abuser may face heavy penalties in criminal court. This may include jail time (in certain circumstances), limited visitation with the abuser's minor children, or the requirement to complete an anger management course. More importantly, arrests and convictions related to the case have a negative impact on a divorce or family law case that occurs within 5 years.
On the contrary, the State of California defines domestic abuse as:
Physically hurting someone (Intentionally or recklessly)
Sexual assault
Harassing, threatening, or stalking someone
Destroying someone's personal property
In most cases, domestic abuse often begins with verbal abuse that leads to physical abuse.
Whether you're a husband suffering from domestic abuse or domestic violence in San Diego, you are not alone, it's important to seek assistance. The sooner you get help, the better. The vicious cycles of domestic abuse and domestic violence can shatter anyone's peace of mind. It takes many years for the victims to negative feelings of guilt, fear, and humiliation. Therapy plays a crucial role in recovery. Not seeking assistance can lead to depression, anxiety, and loss of self-esteem.
If you are falsely accused of committing domestic violence or are a victim of domestic violence, you don't have to live in fear anymore. The issues of domestic abuse of men in San Diego often get ignored but should also be addressed.
The family law attorneys at Men's Legal Center have extensive experience and expertise in the area. We provide comprehensive, effective legal representation in family courts for men and women embroiled in domestic violence issues. Our qualified, trained attorneys assist clients from all walks of life to obtain the appropriate restraining order. You may call us anytime at (619) 234-3838 to schedule an initial consultation.