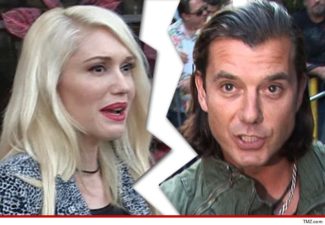 Even though they reached a divorce agreement two years ago, rock legends Gwen Stefani and Gavin Rossdale are reportedly in mediation for help in resolving ongoing parenting issues. The couple split in 2015 after 13 years of marriage, and they have three sons.
In this issue, we'll share details of what the former couple hopes to achieve during their mediation, and talk more about some the benefits of divorce mediation.
Why are Gwen Stefani and Gavin Rossdale in mediation?

By most accounts, the former couple's divorce was an amicable experience. Rossdale, the lead singer for Bush, followed through with an offer of an unequal split of property, and he did not ask for spousal support. Stefani maintained the rights to music, and Rossdale did the same with his.
Regarding their children, they agreed to 50-50 joint custody.
Fast-forwarding to today, one of the main issues causing concern is the fact that Stefani's new love-interest, country crooner Blake Shelton, has spent much time with her and the three sons, while Rossdale has been busy touring with his band.
"Blake is very good with the boys and takes very good care of them," said a friend of Stefani's.
Rossdale Unhappy With Amount of Time He Has With His Children
Rossdale said he faced parenting challenges following the divorce. "It was weird because I had to go and make a home from scratch that could compare to the great one they already have," he said in an interview with Eonline.
Stefani, though, feels that Rossdale still lives the rock star lifestyle, which she thinks is not in the best interest of the children. "They're (the children) older now, and taking their school work and activities seriously," a friend said.
The goal is that a mutual parenting decision can be reached during mediation and that Stefani and Rossdale will agree to co-parenting classes afterward.
How Mediation Can Set the State for Co-Parenting
Even though they've finalized their divorce, Stefani and Rossdale should be commended for their efforts to amicably reach a parenting plan. In a previous blog entry, we detailed how mediation opens the lines of communication between parents.
The eventual goal of mediation – especially for parents – is that both parties can reach an agreement that will be in the best interest of their children.
To find out more about divorce mediation in San Diego, get in touch with us here at The Men's Legal Center.
Our number is (619) 234-3838 or you can reach us via email.