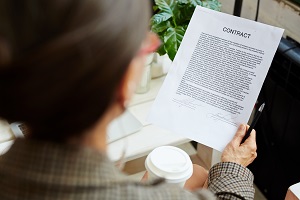 If you and your soon-to-be former spouse or partner have children and are unable to reach a child custody agreement on your own, you will be both be mandated by the California law to take part in mediation.
As we wrote in a previous blog entry, court-ordered mediation can definitely be a good thing. Among the biggest advantages of mediation for divorcing parents is that it sets the table for co-parenting.
We'll talk about how in this issue.
What is co-parenting?
Simply put, co-parenting is a teamwork approach to raising children by parents who are no longer involved romantically.
How does court-ordered divorce mediation set the stage for co-parenting?
The goal of court-ordered divorce mediation in terms of child custody is to open the lines of communication between both parents, and to resolve – in a civil manner – any differences related to the best interest of the child.
There's compelling research to indicate that the children of parents who are not on speaking terms are at risk for experiencing a host of potentially negative experiences as they grow older, including being at risk of poorer health, distancing themselves from family and friends, and possible substance abuse.
However, if both parents commit to the idea of open communication during mediation – and eventually to the notion of co-parenting – the potential payoff can be hugely beneficial for the children.
Research confirms that children whose parents show respect for one another are more likely to:
have better grades in school;
enjoy a strong sense of self-esteem;
have an easier time of making friends; and
experiencing fewer instances of anxiety and stress.
To find out more about divorce mediation in San Diego, call The Men's Legal Center.
We've talked about only a few of the benefits of divorce mediation – even if it's court-ordered. To find out more how mediation can help you and your family transition into your post-divorce lives, get in touch with us here at The Men's Legal Center.
Our number is (619) 234-3838 or you can reach us via email.