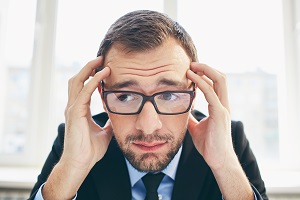 A hiccup that's put the divorce of celebrity couple Kendra Wilkinson and Hank Baskett on-hold is a perfect reminder of why a qualified divorce lawyer is crucial in guiding you through the process. According to reports, a mistake with the divorce document paperwork has caused the divorce settlement to be rejected by the court.
In this issue, the San Diego divorce with The Men's Legal Center will share the details of what happened and talk more about the legitimate necessity of having a skilled divorce lawyer who specializes in family law in your corner.
What happened with Kendra Wilkinson and Hank Baskett?
The estranged couple, who had been married for nine years and have two children together, filed their required divorce settlement paperwork with the court in late October. There were problems with their paperwork, however.
The judge rejected their divorce settlement because the jurisdiction date was listed incorrectly and an entire section of the required information was left out.
The soon-to-be former couple will have to complete their paperwork yet again and resubmit it to the court before judgment is granted.
A Detail-Oriented Divorce Lawyer Would Not Have Let This Happen
In a recent entry, we provided readers with tips for how to select the right divorce lawyer. In addition to the tips provided here, it's important that your divorce lawyer be competent in properly completing and submitting paperwork.
Even though we're living in the electronic age, divorce – and just about any other legal proceeding – will produce a mountain of paperwork.
We cannot overemphasize the importance of the paperwork, however. The judge deciding your case will rely heavily upon it to rule in your case. Also, the tone and choice of words used in the paperwork must be carefully chosen to avoid giving negative perceptions.
A detail-oriented divorce lawyer will know which paperwork is required, and what type of wording is best.
Make sure your divorce is done the right way by calling the San Diego divorce attorneys at The Men's Legal Center.

The San Diego family lawyers with the Men's Legal Center have earned a reputation of trust and can position you for the best possible outcome for yourself and your family through your divorce process and the post-divorce part of your life.
We pride ourselves on our attention to detail, and make every effort to ensure every aspect of your case is handled correctly the first time.
You can reach us at 619-234-3838 or via email.