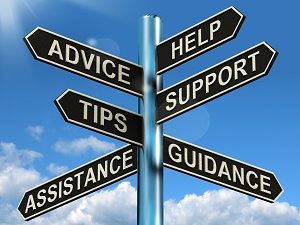 We've spoken before about the multitude of reasons for leveraging the expertise of a San Diego divorce lawyer to represent you. However, it's important to realize that not all divorce lawyers are equal. To make sure you're positioned for the best possible outcome when your divorce is finalized, it's definitely in your best interest to do your homework and take steps to make sure you select the right divorce lawyer for you.
In this issue, the San Diego family law attorneys with the Men's Legal Center will share a few helpful hints to help you choose the right divorce lawyer.
Why is it important to be selective when choosing a divorce lawyer?
Without a doubt, a divorce is a life-altering event, so it only makes sense to realize that your choice for a divorce lawyer will be among the most important decisions of your life.
How to Choose the Right San Diego Divorce Lawyer For You
Begin looking for one who specializes in family law.
Most lawyers who specialize in family law have significant experience with divorce cases and other types of cases involving family issues. Pay special attention to those who are board certified and offer mediation services.
Select divorce lawyers who have experience in areas directly related to your situation.
If you and your spouse or partner have children, it's important to have a family law attorney on your side who understand issues like custody and spousal support, and who will work aggressively to make sure your interest and the interests of the child are paramount.

Similarly, if you are a business owner, a divorce lawyer who knows the ins and outs of business valuations can be most important to you.

Narrow your search to divorce lawyers who practice in your local jurisdiction.
While some lawyers are licensed to practice in a various state, it's important to realize that laws can differ greatly from state-to-state as well as even at the local level. A divorce lawyer who's well informed with the laws in San Diego and has relationships with local judges and officials can prove invaluable.
Talk to your friends who have been through a divorce.
The chances are good that someone in your close circle of friends has been through the divorce process. Talk with them about their experience, and be sure to ask what they liked and didn't like about their divorce lawyer.
Interview several lawyers.
Take the time to meet with a handful of San Diego family law attorneys, and ask them a few questions related directly to your situation. Make sure that, if selected, they would be working with you one-on-one.
To talk more about your divorce options, call the San Diego divorce attorneys at the Men's Legal Center.

The San Diego family lawyers with the Men's Legal Center have earned a reputation of trust and can position you for the best possible outcome for yourself and your family through your divorce process and the post-divorce part of your life. Our sole purpose is to make sure you have the resources and knowledge they need for the best possible outcome in family court.
You can reach us at 619-234-3838 or via email.