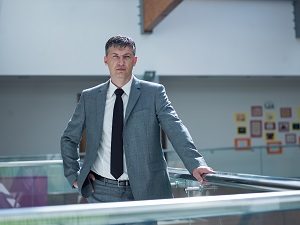 Among the more perilous mistakes, men can make during the divorce process is not hiring a lawyer to represent them. From letting their spouse talk them into not having legal representation to thinking it will keep the overall costs down, the reasons for may vary but the outcome will probably not be in his favor.
In this issue, we'll talk about why it's absolutely crucial to have a lawyer skilled in divorce law on your side.
Lawyers skilled in family law know the process inside and out.
No matter how straight forward you may feel your divorce is, the chances are better than average that you'll be out of your depth if you choose to go to court without a lawyer on your side. You can rest assured that you'll not receive special treatment from the court just by choosing to "go it alone."
A tremendous benefit for you is the expert advice provided by a lawyer skilled in family law, including how and when to file motions and petitions, the intricacies of negotiating for child support, alimony, the division of assets, etc.
Think about this: other lawyers who practice in areas outside of family law will typically hire a divorce lawyer when they go through the divorce process. They do this because they realize they'll be out of their comfort zone when going against a family law attorney in court.
A lawyer specializing in divorce can see through the emotion.
Most divorce cases are filled with emotion. Feelings of rage, depression, and fear are commonplace and can cloud your judgment.
A lawyer skilled in divorce can see through the haze and let you know the likely outcome of your case based upon similar cases they've handled.
Will you really save money if you don't have a lawyer representing you during divorce?
One of the best reasons to have a divorce lawyer by your side is because he/she are playing long ball.
While you may just be thinking of getting the case over with, a good lawyer will want to make sure you're protected long after the divorce has been approved, like making sure you're protected when it's time to deal with marital debt.
If You're a Man Facing Divorce, Call The Men's Legal Center in San Diego
We know divorce can be a mentally draining experience. The key to getting through it is understanding the abundant options and resources available to you.
To talk more about those options, contact the Men's Legal Center in San Diego by calling (619) 234-3838 or through email.