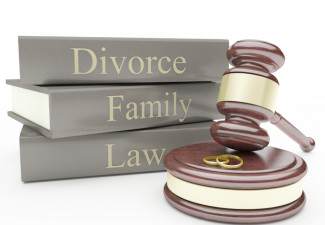 When you make the decision to divorce you may wonder if you need a lawyer. To best protect your interests and rights, especially if there are children involved, you should consult with a divorce attorney. There are technicalities and legal jargon involved in divorce which could confuse you and leave you with an unfair settlement. Finding the right legal representation is not something that you should take lightly. Here are a few tips on what to look for when searching for the right divorce lawyer.
Do Your Research
Before hiring a divorce attorney, research your options by conducting an online search. Read articles and reviews. You should also look at your state bar's website to see if the attorneys you are considering are officially licensed and if there have been any disciplinary actions against them.
Ask Questions
Do not sign an engagement letter to hire without asking a lot of questions. While you may be hesitant to ask questions, there are key pieces of information you need to know, like:
How they bill
What their hourly billing rate is
Will they take a retainer
Are fees based on contingency
Do they have assistants and/or paralegals
Will they do a significant portion of the case work
You may also have questions about your particular case, such as the approach the attorney plans to take. Asking these important questions will help you determine if the attorney is affordable and has a good plan for handling your divorce.
Make the Tough Decisions
Even if you have already hired an attorney, you can change counsel and find the right attorney if you are unhappy with your current representation. While you may be hesitant to hire new counsel after investing time and money in your current attorney, you are actually likely to save more money long-term by choosing the right attorney.
Finding the right divorce attorney is the most important factor in representing your interests successfully at the divorce negotiation table. When children are involved in the process, it is even more important to ensure you have an attorney who will fight for you. The team at Men's Legal Center has the experience and determination you need in a divorce attorney. Our lawyers work for men who are going through the hardships of divorce. We want to make sure that you are fully represented and have a fair settlement when the divorce is finalized. Call us today to get started.