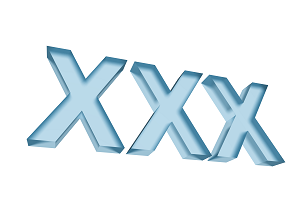 Reality TV star Rob Kardashian has provided a perfect example of the dangers posed by using social media to get back at your ex. It could cost him his child and net him some time behind bars.
In this issue, we'll talk about what's going on.
What did Rob Kardashian do?
Rob and his wife, Blac Chyna, separated in December. The two have one daughter, 8-month-old Dream.
On July 5, Rob took to social media with a string of posts claiming that Chyna was using drugs and taking advantage of him financially. He also posted nude photographs of her.
This was an incredibly bad move by Rob as revenge porn is illegal in California.
California Penal Code: Penal Code 647(j)(4) PC
"Except as provided in paragraph (5) of subdivision (b) and subdivision (l), every person who commits any of the following acts is guilty of disorderly conduct, a misdemeanor:
4) (A) A person who intentionally distributes the image of the intimate body part or parts of another identifiable person, or an image of the person depicted engaged in an act of sexual intercourse, sodomy, oral copulation, sexual penetration, or an image of masturbation by the person depicted or in which the person depicted participates, under circumstances in which the persons agree or understand that the image shall remain private, the person distributing the image knows or should know that distribution of the image will cause serious emotional distress, and the person depicted suffers that distress."
What did Chyna do?
With her lawyer, Chyna was granted a restraining order against Rob, which forbids him from coming near her and engaging in future acts of cyber bullying.
What could happen to Rob?
The granting of the restraining order was simply a first step. Because revenge porn is illegal in California, Rob could be put in jail for 6 months and forced to pay a $1,000 fine.
Because revenge porn is considered to be a form of domestic abuse, his chances of being awarded full or joint custody could be nil. That's because anyone found guilty of domestic abuse is not qualified for custody. 
What should I say on social media?
We've talked extensively about the dangers of making poor decisions when it comes to social media use. You can find those articles here, here and here.
This gem is certainly still as true today as when we first wrote it:
"As tempting as it may be – and trust us, we understand – it's never a good idea to disparage your soon-to-be ex online. Those comments make you appear small and petty. Additionally, if what you say is untrue, you could be looking at a libel suit." 
If You're Facing Divorce, Do Things The Smart Way by Calling The Men's Legal Center
It's incredibly foolish to let a social media mistake cost you so much – especially time with your child.
For advice on doing things the right way, call us here at The Men's Legal Center. Our number is (619) 234-3838 or you can reach us through email.