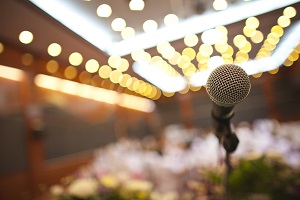 Classic songs and "big days" seem to go hand-in-hand. Whether it's a driving beat or impactful lyrics, music has a way of capturing our feelings and expressions in a unique way. While "forever love songs" seem to be synonymous with weddings, it seems only natural that the finalization of a divorce calls for its own special song.
In this issue, the San Diego divorce attorneys with the Men's Legal Center will share popular divorce song choices sent in by request to one man's tweet.
Why celebrate a divorce?
In a previous issue, we spoke of the growing trend of former couples having divorce parties and sharing their relationship status updates through selfies. As we wrote then, the trend seems to be former couples who are simply embracing divorce for what it is: a transition point for both individuals – nothing more, nothing less.
What are the most popular divorce songs?
An article in Indy100, an offshoot of the UK-based Independent newspaper, recently published an article detailing interesting responses a man received from his Twitter request. In mid-November, the man tweeted, "We all know the really popular songs played at weddings. If we played songs (for) divorces, what songs would be popular?"
Here's a sampling of the responses that flooded in.
"I Feel Good" by James Brown
"Good Riddance (The Time of Your Life)" by Green Day
"We Are Never Getting Back Together" by Taylor Swift"
"(Ch-Ch) Changes" by David Bowie
"Hit the Road, Jack" by Ray Charles
"You're No Good" by Linda Ronstadt
"Since U Been Gone" by Kelly Clarkson
"You Can Go Your Own Way" by Fleetwood Mac
"Another One Bites The Dust" by Queen
"One Thing Leads to Another" by the FIXX
"Have a Nice Rest of Your Life" by Randy Travis
To start the next chapter of your life, call the San Diego divorce attorneys at the Men's Legal Center.

While we can't guarantee you'll have a song in your heart when your divorce is final, we can promise that you'll feel a heckuva lot better with a skilled San Diego divorced lawyer who specializes in family law on your side.
Here at the Men's Legal Center have earned a reputation of trust, and can position you for the best possible outcome of your divorce. Our sole purpose is to make sure you have the resources and knowledge they need for the best possible outcome in family court.
You can reach us at 619-234-3838 or via email.