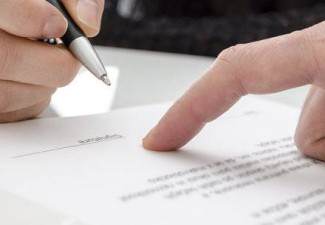 A QDRO is a Qualified Domestic Relation Order. While most QDROs (pronounced "quah-drohs") are associated with splitting retirement funds, they can also be used to pay child support, alimony and other associated expenses.
What is a QDRO?
A qualified domestic relation order is an order that creates the existence of the right of an alternate payee to receive funds from a retirement plan. Under ERISA, the right of a third party to receive funds from a qualified retirement plan can be created by court order, even if the original terms of the plan do not allow that individual to collect.
What this means is that QDRO allows you to take a certain portion of your retirement account and give it to someone else. That person is not bound by the same restrictions as you are when you entered into the retirement agreement. This means that, if your ex-wife is the beneficiary, she can cash in her portion of the retirement account and take a lump sum benefit without being subjected to the same penalties as you would be if you tried to cash in your portion of the account.
How Is A QDRO Created?
A QDRO is created by a state authority who issues a judgment, order, or decree, often on the basis of a property settlement agreement. However, the mere signing of an agreement between the parties does not create the QDRO; the court must issue a specific order to divide the asset, which must then be served on the company or entity that manages the fund.
Who Can Benefit From a QDRO?
A QDRO can only be used in limited circumstances. The beneficiary must be a spouse, a former spouse, a child or a dependent of the plan participant.
QDROs are often based on percentages. When this is the case, the company or agency that issues the retirement plan will figure the exact dollar amount to be transferred to the beneficiary.
If you are facing a divorce and need help with the division of your property, including possible QDROs on your retirement plan, it is best to seek the advice of experienced attorneys who understand the laws surrounding these complicated settlement issues. The lawyers at Men's Legal Center can help. Call us today for a consultation about your case and we will help you determine the best way to divide your marital property, including your retirement account.