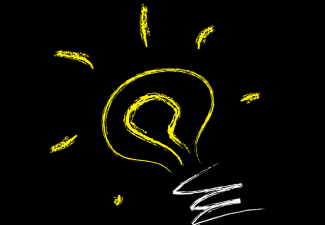 The "discovery" component of a divorce is typically one of the most time-consuming aspects of the process – but it's also one of its most critical parts.
Discovery at a Glance
The goal of the discovery process is to collect evidence to support the claims you're making in your divorce. It also gives you a peek into the playbook of your spouse so that you and your lawyer will be in a better position to put together a solid defense.
Typically, the type of information exchanged during discovery revolves around economic, financial and personal situations.
Tools for Discovery
Your lawyer will have a host of different methods to obtain information from your spouse during the discovery process.
Interrogatories
Usually the first step, this involves sending written questions to your spouse that require a response. Answers are treated as being given under oath.
Requests for production of documents
It's key to remember that the term "documentation" is fairly loose, and covers electronic files as well as ones on paper.It's imperative during the request for documents that you be clear about what documents you want to see. Otherwise, you'll be giving your spouse a clear path to reject the request on the basis that it was "too broad."
Disclosure
This one is key as it requires a written response from your spouse and a general outline of their case, including a listing of their witnesses, experts who were consulted, legal theories based upon their defense, etc.
Depositions
These are legal interrogations of one spouse by the lawyer of the other. If you're being deposed, remember that a court reporter will usually be present and that your answers must be given under oath.
Motions to compel
If your spouse is stonewalling, your lawyer can issue a motion to compel, which will enforce the demands of the formal discovery after other good faith attempts have failed.
If your spouse continues to resist, they can be hit with sanctions, which can include paying for all expenses (attorney's fees, etc.) incurred by anyone as a result.
Call The Men's Legal Center to Make Sure All Your Bases Are Covered During Your Divorce
Because many men going through the divorce process can have so much of their energy and time drained from the whole deal, it's critical to have someone on your side guiding your through the process and fighting to make sure your rights are protected.
Get in touch with us here at The Men's Legal Center to make sure your bases are covered. You can reach us by calling (619) 234-3838 or by sending an email.