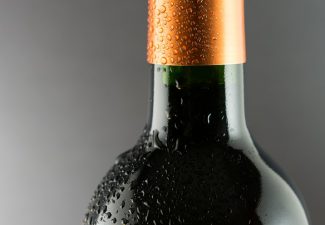 They say there's a perfect champagne for just about any scenario. So, what's the vino of choice to break open to celebrate your divorce? It all depends on how you fared in the divorce proceedings.
A recent article published by online wine experts at VinePair offers the suggestions below for just about any divorce outcome.
When your spouse drained your soul and your bank account. (Korbel California Brut)
Korbel California Brut is the way to go if she took everything. The cheap bubbly may make you feel lonely but at least you won't have to wake up to the person who took your soul again.
When you can't stand her and didn't fare as well in the divorce. (Veuve Clicquot La Grande Dame)
If you got the house but she got alimony, you may be in a bit of a foul mood when you realize that the house is going to depreciate more. Rather than going to the courthouse and screaming, pop the cork on a bottle of Veuve Clicquot La Grande Dame.
When you're both deliriously happy about the divorce, and actually hugged on the way out of the courthouse. (Pol Roger Sir Winston Churchill)
This selection (Pol Roger Sir Winston Churchill) is so good, your ex gave you a high-five when the judge sounded the gavel. Go ahead and enjoy, you two…and congrats!
When you're absolutely devastated and are having a tough time facing the fact that you and your ex are over. (Perrier-Jouet Belle Epoque 2007)
With smoke and spice accents and flavors of poached pear, apricot and honey, this refined and creamy gem will pick you right up.
When both of you mediated the divorce and you get a little weepy. (Ca' del Bosco Cuvée Prestige Brut)
It's cool that you and your ex are on such good terms. To celebrate, check out this moderately priced little beauty. It'll help both of you continue to feel "amicable" while peacefully coming to terms that this part of your life is over.
You Best Bet for Feeling Good After Your Divorce? Call The Men's Legal Center
To make sure you're in the proper mood for celebrating – and to make sure you can afford it – call The Men's Legal Center in San Diego. Our sole purpose is to make sure men's interests and assets are protected during divorce proceedings.
Give us a call at (619) 234-3838 or you can reach us through email.