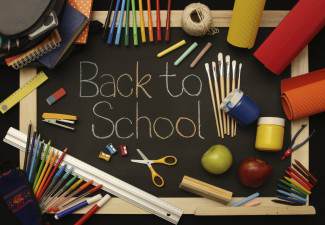 Whether you have your children only on weekends or full-time, it is very important to keep up with their educational progress. No matter what your child wants to be when he or she grows up, education is going to be important for future plans. Therefore, establishing good study habits now will make life easier for your children in the future.
However, this may be easier said than done, particularly in a divorce situation. There are several things that you can do to help your child take schoolwork seriously and succeed in education no matter what your circumstances.
If possible work with the other parent. It may be difficult to get along with your former spouse, but if possible try to work with her when it comes to the children's education. Biting your tongue on occasion may be best in the long run if it means that you present a united front to your children on the importance of education. If it is at all feasible, put aside your personal differences and agree with your spouse that education will always come first. If you have differences, discuss them away from the children.
Insist on access to your child's educational providers. You should insist on having access to the children's school records and permission to speak to their teachers and counselors in writing in your divorce agreement; this is a non-negotiable standard to which you should adhere. Speak to your attorney about this issue.
Begin saving for college or technical school costs. It is never too early to begin making regular donations to a college fund. Many states feature a tax-free college savings plan that will help you finance your children's future education.
Talk to your child about school. One of the most important things you can do is to talk to your child about his or her school week. If you have your child during the week, the first 30 minutes when the child comes home is usually the best time to discuss the day; the family dinner table is another good venue. The important thing is to spend time with your kids, and they will open up!
Support good habits. Whether your child is at your home or your spouse's, there should be a regularly-enforced bedtime, study time and routine in the morning to ensure a successful day at school.
The Men's Legal Center is ready to help you with your custody and child support issues. Contact us today for an appointment.