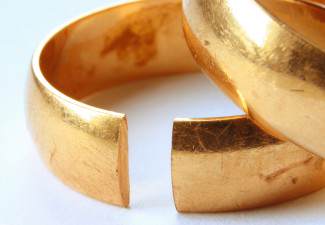 Once you and your spouse are divorced, the question of access to school and medical information for your children may arise. What are your rights and obligations in sharing information with your spouse post-divorce about your child's education and medical welfare?
Right of Access Protects Both Parents
A parent's "right of access" allows them to request and review any records pertaining to a child, including those of public and private businesses like doctor's offices, schools, psychologists, school counselors, child care facilities, hospitals, dentist's offices, and most state agencies.
Only a ruling from the court can terminate a parent's right of access. Otherwise, state and federal law require schools and other like establishments to allow parents right of access. This means that not only do both parents have access to their child's records, but both parents can also attend parent-teacher conferences, IEP meetings and other events. Even if a parent does not have custody rights, the parent still possesses right of access unless a court order terminates it.
The law requires divorced parents to provide the school with a certified copy of any custody order when a child enrolls in school or when the order is made if the child is already in school. If the order is modified, such as denying one parent access, the school must be notified with certified copies of the new court order. Unless the custody order the school receives clearly terminates the other parent's access rights, the school must continue to allow both parents to access their child's records and participate in their children's educational process.
HIPPA and Other Restrictions
Parents also have the right to see their children's medical records, even if they do not have custody of the child. A doctor's office does not violate HIPAA, the federal privacy law covering healthcare records, by allowing the parent to access his or her child's medical records. This is because the parent is serving as the minor's "personal representative."
Some divorced parents may run into this situation. If a doctor's office claims that they cannot release your child's medical records because of HIPAA, then they should be prepared to establish which limited exception applies. Usually, none does and it is a simple mistake. If you find yourself in a situation like this, and there is no court order denying you right of access, it is imperative that you speak to your lawyer at once.
Unlike parents, step-parents do not have the same right of access unless they have been acknowledged by the court as a child's legal guardian through adoption.
Legal Aid for Dads
If you are a divorced dad who believes his right of access is being denied unjustly, it is crucial that you speak to an experienced lawyer, like those at Men's Legal Center. Our team of men's rights lawyers are committed to pursuing every family law case or issue until we achieve a fair, equitable and positive result. When you need a trustworthy and experienced lawyer on your side, choose Men's Legal Center.