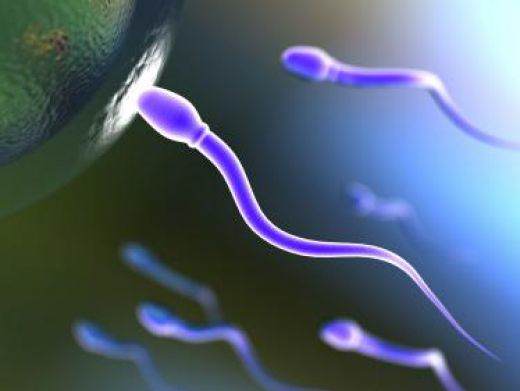 A new bill that has been proposed in the California Senate would give more parental rights to men who donate sperm to banks. Under current California law, a man who donates sperm to a bank has no parental rights to any offspring conceived by the cells unless he either marries the mother of the child or the couple agrees beforehand that he will be deemed the natural father. However, actor Jason Patric has gotten politicians, including State Senator Jerry Hill, involved in the case to change the law after his experience dealing with the mother of his 3-year-old son.
Patric donated sperm to his ex-girlfriend in 2009 and claims that she agreed that they would raise any child she conceived with the sperm together. The actor claims that he has a loving relationship with the little boy, but the mother claims that the couple never agreed to raise the child together.
The new bill would allow a man who donates sperm to make a case before the court if he openly acknowledges the child and receives the child into his residence. Supporters claim that men who want to cultivate a relationship with their children should be given that right and not excluded due to technological definitions of fertilization.
Opponents of the new bill claim that it would reduce the rights of women who wish to raise their children alone or lesbians who seek artificial insemination and sperm donation in order to conceive children.
Both those who support the new bill or oppose it agree that the exponential increase in technological advances in biology will continue to create legal issues for parents and children. Those who are on the forefront of reproductive technology also agree that with the new science comes new legal questions and responsibilities.
Do I Have Rights As A Non-Custodial Parent?
Custody issues arise in many divorce cases, but some of the most bitter and difficult custody battles involve partners who were never married. Today's flexible family formats can create situations in which parents, step-parents, grandparents and other extended family members may all be fighting for custody, control and visitation rights for children.
If you are a non-custodial or non-traditional parent or guardian, you may find that you need help and support when it comes to considering parental rights, visitation or payment of child support. If you feel that your rights are not being properly considered, you may need the help of an attorney who specializes in child custody, support and family law issues in California.
The Men's Legal Center employs family law advocates who are experienced in dealing with complicated cases.  These legal experts represent fathers and men who are involved in child custody cases and other family law matters. They ensure that these men receive professional legal representation and that their rights are protected throughout the legal process.
Source: 89.3 KPCC, "Proposed law aims to increase parental rights of sperm donors," July 10, 2013.