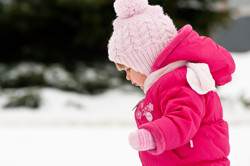 Many people have children together and live in the United States where one of the parents has the option to move back to his or her native country.  Unfortunately, when that international parent wants to move without his or her partner, a nasty child custody battle can and often does erupt.  Several countries around the world have signed on to The Hague Convention on the Civil Aspects of International Child Abduction treaty, which basically protects the right of the non-moving parent.
However, not every country is a party to this agreement, and when a parent in a child custody dispute takes a child to one of the countries not involved in it, the situation can quickly become untenable.  That's because the courts in these non-participating countries are at best unpredictable in terms of what they will decide regarding where that child should live.  As a result, many children are basically abducted from the United States and they never return.
The Michigan legislature has decided to act on this issue, as the State Senate has passed a bill to the State House that, if it becomes law, would prevent Michigan courts from allowing a parent to take a child to a non-participating country during a child custody dispute unless both parents provide written authorization to the court.  Many expect this bill to quickly move through the legislature and to become law.
San Diego Child Custody Lawyers
Far too many people fully understand that child custody disputes can be as nasty as anything that anyone could experience.  Emotions become heated and parents can battle with each other for years over the custody of their children.  That's why fathers who face this fight need to take immediate steps to protect their legal rights.
If you are a father who is facing this type of an issue, you need to seek the help of San Diego child custody lawyers who have been fighting for the rights of fathers for many years.  Contact the Men's Legal Center today to schedule an initial consultation.