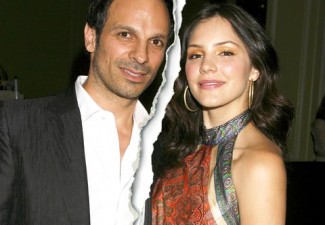 The two-year divorce saga of singer and American Idol runner-up Katharine McPhee and Nicholas Cokas is a very good example of why you should keep records of communication between you and your spouse.
Because he was able to provide e-mails that contradicted McPhee's timeline of when the couple separated, Cokas is walking away a much richer man. McPhee maintained that the couple split in 2013, but Cokas was able to provide e-mails that clearly showed the couple were together as recently as 2014.
Why is that a big deal? It means Cokas is entitled to half of the income generated from McPhee's now cancelled TV show "Smash." In all, McPhee has been ordered to pay Cokas $102,616 immediately and about $400,000 annually in spousal support.
Keep Records to Stay Covered
While it can seem daunting to keep and organize records of things like bills, receipts, bank statements, e-mails and texts, keep in mind that such records can be hugely beneficial as you go through the divorce process. Judgments in child support and alimony can be heavily affected by such documentation.
While tax returns, pay stubs and bank statements will cover you in terms of disputed child support payments, e-mails and texts can provide timelines of communication and a glimpse into your ex's character through her treatment of you, which is important.
Other Records You Should Keep
Your Marriage License
If your marriage lasted longer than 10 years, you may be entitled to a portion of your ex's social security when she retires. A copy of the marriage license showing the date that you were married will need to be provided to the Social Security Administration along with a copy of the final divorce decree.
Alimony and Child Support Requirements and Receipts
Keep a recording of the payment schedules as well as copies of checks and receipts for cash payments. It's a good idea to keep these records for at least three years, if not for the foreseeable future.
Medical Records
Because child support does not include medical treatment for your child, you should maintain a file of any medical bills and payments. This can serve as proof of expenses incurred for the child as well as payments that were made.
Financial Documents
A divorce decree doesn't mean that your divorce is actually final. Your ex may file a modification, which has the potential to significantly change your responsibilities. It's not abnormal in such cases for your ex's lawyer to ask for three years of financial documents.
Whether you like it or not, you do have a new job as a semi-part time bookkeeper for yourself. It's up to you to provide proof that you're holding up your end of any divorce agreement. For many of us, any sort of record keeping can seem intimidating, but it needn't be. In fact, most of the record keeping described here can be taken care of by devoting as little as 15 minutes to it weekly.
As for e-mails and texts, simply create a folder with your ex's name, then drag and drop the messages. Records of documents can be taken care of by simply placing all paper copies in a big brown envelope "Medical Records." If you don't want to deal with more paper, most home printers now provide the option of scanning and converting documents into PDF format.
In many ways, your life has dramatically changed because of divorce. Contact the knowledgeable attorneys at Men's Legal Center so that we can give you advice and help in this new chapter of your life. Our office is located in San Diego, California, but we proudly serve husbands, fathers and non-custodial parents in many surrounding areas.