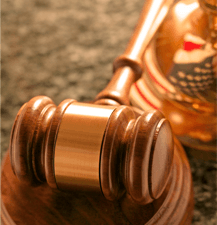 When a child support order is issued for a non-custodial parent, that order carries as much weight as any other court order that is released. Therefore, when people fail to remain current with their child support payments, they can face serious legal problems. This situation only becomes more serious if someone is incarcerated for any period of time and therefore unable to pay child support. Many inmates walk into an unmanageable sum when they are released and could face more jail time for a failure to make those payments.
Maryland is one state that is considering a potential solution to this issue. This solution would be to suspend payments for people who are incarcerated until they are released. Specifically, inmates who are incarcerated for more than 18 months would have their obligation suspended, and this suspension would continue for 60 days after they are released. This continuation would provide time for a released inmate to find work and to begin making those payments again.
There were a few exceptions proposed for this bill. One such exception would be that inmates who commit a crime for the specific purpose of being incarcerated and therefore avoiding child support payments would not be covered by this protection. The bill has passed through the state house and must now be considered by the senate and ultimately the governor if it progresses to that point.
San Diego Child Support Lawyers
There are many different situations that could arise regarding child support payments that can seem completely illogical and unfair. However, that does not mean that someone who is required to make these payments should simply stop in hopes that the situation will resolve itself. Instead, people in this position need to be proactive in resolving the issues that could arise at almost any time.
If you are facing this situation and you need to deal with the problem before it gets worse, seek the help of San Diego child support lawyers who have been fighting for the rights of fathers for many years. Contact the Men's Legal Center today to schedule an initial consultation.