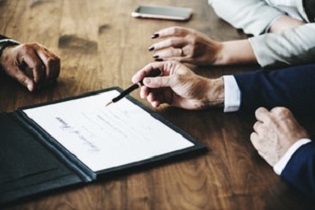 After deciding to go their separate ways, more couples are taking advantage of the benefits of divorce mediation.
We've written before about the chief benefits of divorce mediation, but in this issue, the San Diego family law attorneys with The Men's Legal Center will talk about having the right mindset to make your divorce mediation go more smoothly.
If you're considering divorce and want more information about mediation, get in touch with us here at The Men's Legal Center by calling 619-234-3838 or send an email.
Preparing for Divorce Mediation
Understand the needs of your spouse or partner.
By keeping the lines of communication open with your spouse or partner, you can better understand their needs.This level of discussion and honesty can impact your soon-to-be ex and help to convince them to be more flexible about giving in on other aspects of negotiation.
Learn how to distinguish between what you need and what you want.
It's vital you understand that you are beginning a new chapter in your life, and things that may carry a certain amount of emotional attachment may not be necessary.For example, while you may want to keep the pricey car you and your spouse or partner bought during the marriage when you realize that another car will fit you just as well you'll be in a much better frame of mind for an equitable division of the assets.
Do what's best for you.
Your emotional and physical health are paramount. Even if friends and family encourage you to take your spouse or partner to court in a bid to "make a statement," divorce mediation can be far more helpful to your mental and physical health.
To learn more about divorce mediation in San Diego, call The Men's Legal Center.
A divorce is a process. To make sure all your interests are protected, and all requirements are completed and done the right way, get in touch with us here at Men's Legal Center.
Our number is (619) 234-3838, or you can reach us via email.