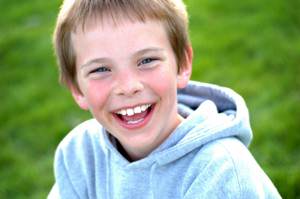 For most people, the holiday season is a time to reflect and to enjoy the benefits that life has brought to us with people we love and with people who love us. It is a happy time and a time to take it all in and to think positively about what could be in store during the coming year. Unfortunately, the holiday season can also be a very sad and difficult time for people for many different reasons. This is particularly true for people who either already have been or are going through a divorce, especially if children were or are involved in this difficult process.
When people are overcome by powerful emotions, they tend to make mistakes with regards to their judgment. For people who are going through a divorce where children are involved, these types of mistakes can prove to be costly in many different ways. Therefore, below you'll find a few suggestions regarding how you can help to keep your emotions in check during this difficult time so you can avoid these mistakes. Any father and/or husband who is facing a legal issue of this type should seek the help of San Diego men's rights lawyers as soon as possible.
Coach Yourself
If you are going through a divorce with your spouse, you likely have much in the way of experience with regards to getting under each other's skin. It's an easy and tempting thing to do, and it always seems like a good idea until a situation spirals out of control. Before spending any time with your spouse, coach yourself to recognize attempts to get under your skin and do not take the bait. This will not be easy, but successfully avoiding a blowup is extremely important.
Have Other People Around
If it's possible, you should take steps to have other people around if you're going to spend time with your spouse. People generally tend to act better when there are other people present, and the spouses may see other people and be reminded that they could be witnesses if anything terrible is said or done. In short, other people can help to keep situations calm.
Avoid Alcohol
Finally, if you're going to be spending time with your spouse, you should avoid the substance that has lit too many fires over the years – alcohol. Alcohol can stir up powerful emotions and it can also impair a person's judgment, and this is a bad mixture with the holiday season and a situation where a person's family is separating as a unit. Avoiding alcohol could be the difference between getting into a confrontation and avoiding one.
If you are a husband and/or father who is facing this difficult process of divorce during the holidays, you need to seek the help of San Diego men's rights lawyers who have been fighting for the rights of men for many years. Contact the Men's Legal Center today to schedule an initial consultation.