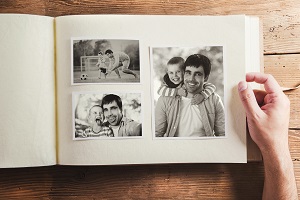 Just as with every living thing, a family will continue to grow and develop over time. When new family members are added through either marriage or the arrival of children, the construct of the family will change – just as it will the passing of family members.
Divorce is another factor that can dramatically impact the structure of families. Because divorce signals the separation of a family member, it can be difficult for brothers, sisters, dads, mothers, aunts, uncles, etc. to navigate the post-divorce waters.
It doesn't have to be that way.
In this issue, the San Diego family law attorneys with The Men's Legal Center will share tips for understanding the effects of divorce on the entire family.
If you currently going through a divorce or are considering doing so, get in touch with us here at The Men's Legal Center by calling 619-234-3838 or via email.
We're among the best family law firms in San Diego. We will examine your situation from all angles as we develop a strategy for positioning you for the best possible outcome from your divorce.
How to Lessen the Divorce Impact on the Extended Family
If you're comfortable, let family members know how you'd like your relationship with them to continue after the divorce.This can obviously be difficult, especially as you're going through the divorce process. Keep in mind, though, that communication is a good thing – for both your family members and those of your soon-to-be former spouse.

Don't be afraid to show emotion. If you're okay with talking about the divorce, let them know. This gives them a sense of what is and what is not off-limits for discussion. Confusion about such things can intensify their own feelings of confusion.

Make sure your children do not lose their relationships with extended family members.Even though your marriage is ending, a continued relationship with your ex's family reaffirms the idea in your child's mind that families can remain intact in spite of divorce.
When appropriate, include your ex's family members in plans.
Children, perhaps more than anyone else, need to know they are relationships they can count on regardless of their parents'
To learn more about your divorce or if you'd simply like advice, call The Men's Legal Center in San Diego.
Our regular readers know that we believe family is everything. Hardly anyone goes into a marriage wanting or expecting divorce, but we're proud to offer services and resources to lessen the blows for all involved.
Call us here at The Men's Legal Center; our number is (619) 234-3838 or you can reach us via email.