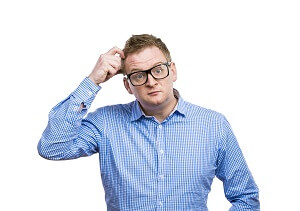 If you have children and are divorcing, there's a good chance that your former spouse or partner will be a part of your life for the foreseeable future.
While a healthy, good-natured relationship between both parents is what's ultimately best for everyone – especially the children – that's sometimes easier said than done.
In this issue, the San Diego family law attorneys with The Men's Legal Center will share a few tips for how you can maintain reliably comfortable emotionally while interacting with your former spouse or partner.
If divorce is on your horizon, we urge you to get in touch with us here at The Men's Legal Center by calling 619-234-3838 or via email. We're among the best family law firms in San Diego and will work one-on-one with you to position you for the best possible post-divorce outcome.
Staying Reliably Calm
Don't take things personally.
If your ex is being argumentative, it may have more with them having a bad day than anything you've done. Remember, it's common for emotions to run high during and after a divorce, so do what you can to put a little emotional distance between yourself and your ex.
Choose not to engage.
It's important to realize that you do not have to accept every invitation to an argument that you receive from your ex. Before responding to an emotion-filled text or phone call, take a moment to get a breath of fresh air and gather your thoughts.
Ask yourself which response would make things better, how the situation will affect the children, and will this really be important in a couple of weeks?
Be nice and base your response on what's best for your children.
While you may not be able to control anyone else's behavior, you can control yours. Regardless of how the other parent is acting, make sure your response is focused on the children; is nice, direct, and respectful; and addresses the situation at hand.
To talk more about your divorce options, call the San Diego family law attorneys at The Men's Legal Center.

If you're considering divorce, we'd love to speak with you about your options. We're committed to making sure you have the resources and knowledge they need for the best possible outcome in family court.
To find out how we can help you, call The Men's Legal Center at 619-234-3838 or send an email.