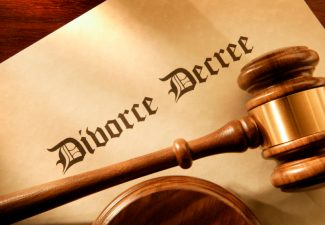 Did you know that you are bound by a specific form of restraining order the moment you file for divorce or are
served with a divorce summons? It's called an Automatic Temporary Restraining Order (ATRO for short), and we'll talk about it in this issue.
ATRO at a Glance
Under California Family Code, Section 2040, a divorce summons will contain an ATRO. The ATRO will contain the language from the family law code word-for-word, which is probably why many people don't bother to read it.
What it says, however, is very important.
Essentially, it prevents you or your soon-to-be ex from:
Removing minor children produced during the marriage from California without first receiving written consent from your spouse or by order of the court
Transferring, concealing or tying up any portion of the martial estate without written consent of your spouse or by order of the court
Creating or modifying a non-probate transfer that affects the disposition of that property without prior written consent of the other spouse
Cashing in, borrowing against, canceling or transferring insurance coverage (including health, life, auto, and disability) for either party and children (you also cannot change the identified beneficiaries)
How Temporary is Temporary?
The terms and requirements of the ATRO will stay in effect until there's a final judgment in your case or a court order that modifies the terms of the ATRO.
How Is The ATRO Enforced?
In short, it's enforced on the honor system. Legally speaking, the term that describes the relationship between both spouses in a divorce is "fiduciary." In other words, you're bound to one another by trust.
That's not to say, however, there aren't consequences if that trust is betrayed. In fact, the Family Court can order that you pay restitution, face a host of possible sanctions and even pay the costs of your ex's attorney fees.
Need Expert Legal Help With Your Divorce? Call The Men's Legal Center in San Diego
Whether you need help understanding your permitted legal steps under ATRO or feel that your spouse has violated its terms, an experienced San Diego men's rights lawyer is who you need to speak with.
Call us here at The Men's Legal Center in San Diego; our number is (619) 234-3838 or you can reach us via email.