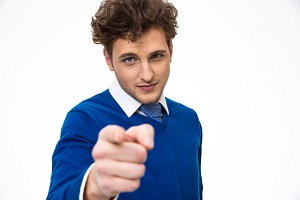 While divorce can be a time of stress and nervousness, it can also be a fantastic opportunity to completely reinvent yourself. It's an opportunity that definitely should not be wasted.
There's no doubt about it: once the divorce is complete, you'll begin a brand new chapter in your life, and in this issue, we'll share a few tweaks you can make so that it'll be more exciting and rewarding than you ever dreamed.
How to Reinvent Yourself After Divorce
No one gets married hoping for the day they divorce. Regardless of how you arrived at this point in life, the main question is "where do I go from here?"
The good news is that you are in complete control of your life, and whether you realize it right now or not, you do have options…a lot of them.
Open up career options by going back to school, even if it's on a part-time basis.
Sure, you're busy, but there rarely is a perfect time to go back to school. But the truth of the matter is that you'll most likely have an easier path to more opportunities and higher pay with an education. A fantastic option is to look for an online program so that you can complete your school work on your time.
Get to know different types of people.
We're constantly in a condition of change, whether we realize it or not. As we change, so do our tastes and opinions. This is a perfect time to step beyond your comfort zone, change your perspective and expand your social networking circle.
Upgrade your appearance.
Even if its merely a new haircut or new clothes, you'd be surprised at how powerful merely changing your look can be in saying "farewell" to the new you.
Try that new "thing" you've been putting off.
Remember, you're in complete control, now. There's nothing – or no one – standing in the way of trying something you've always wanted to do.
This holiday season, introduce the "new you."
If you're not in the habit of sending holiday cards, you're missing out on a lot of fun. This holiday season, take advantage of the opportunity to introduce your friends and family to the "new you."
Facing divorce in San Diego? Call a law firm specializing in men's rights.
Throughout our lives, we're presented with opportunities to make out lives better. When looked at the right way, divorce can indeed signal a fantastic prospect for making your life immeasurably better.
If you're a man thinking about the prospect of divorce in San Diego, it's crucial that you select an attorney specializing in men's rights.
Call us here at the Men's Legal Center. Our number is (619) 234-3838; you can also reach us through email.