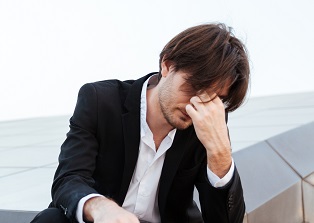 If you feel like you were unjustly treated by the court during your divorce proceedings then you can file an appeal. However, divorce itself can be an expensive, exhausting and time-consuming procedure. Therefore, you need to carefully weigh the pros and cons of appeal to make the right decision.
Before filing an appeal, ask yourself these important questions:
Why do I want to file an appeal?
First and foremost, determine the motive for filing an appeal. What do you expect to get from it? If you don't have a compelling reason, it's better to stay away.
Here are valid reasons for considering an appeal:
Your ex provided fraudulent or inaccurate information to the courts during the divorce trial
The court committed blatant errors
The judge was biased toward you
Financial assets were kept concealed during the trial
Pertinent issues were overlooked during the trial
How much will it cost?
While divorce appeals can be expensive, they don't cost as much as the initial divorce. The cost typically depends on the extent of the appeal.
You will have to submit the record on appeal. This may include copies of all briefs, pleadings, written opinions, exhibits and motions, coupled with transcripts of hearings.
Of course, you will also be responsible for paying the attorney fees as well as handling costs if you lose. Carefully evaluate your finances before you file the appeal notice.
How long does it usually take?
In most case, a divorce appeal can take a few months or a year. But, this depends on how busy the family courts in different states are.
If time is an issue, then don't considering filing it.
What happens if I win it?
In the majority of legal cases, a new hearing takes place. It's unlikely that courts issues a brand new order in favor of the individual filing the appeal.
What happens if I lose it?
If you don't win your appeal, your best bet is to move on. You can speak to your divorce attorney regarding the situation. However, realistic speaking, there is not much you can do.
How do I file it?
Your attorney can help you decide whether or not you should file a divorce appeal. They can submit a form at the courts. Once submitted, your former spouse will be informed about your appeal. Don't forget to discuss with your attorney the projected cost of your appeal case.
For expert advice on divorce appeal, consult our San Diego-based divorce attorneys. Call at (619) 234-3838 to set up your initial consultation