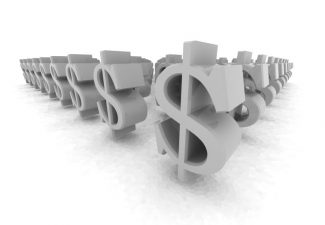 As long as you've gone to the trouble of buying wedding gifts for your friends, you may as well go ahead and begin funding their divorce. Crowdfunding sites like Plumfund and GoFundMe are letting you do just that.
Crowdfunding at a Glance
It's hard to argue against the fact the digital age has made many things much easier to accomplish. Crowdfunding is one of the ways its done so. Simply put, crowdfunding is a way of raising money through collective efforts of family, friends and individual contributors.
By using a crowdfunding platform – there's tons of them out; last count was over 2,000 – you're given a digital profile so that you can make your pitch about your cause and people can contribute directly online and share the profile.
A Growing Trend
There are crowdfunding sites that allow you to place specific profiles for people facing or considering divorce. So far, Plumfund is the only one with a section dedicated solely to divorce fundraisers. Launched in March of this year, there are already over 140 registries.
Visitors to the sites are encouraged to pool their funds for a host of divorce-related things, including:
Legal fees
Living expenses
New furniture and other household items
Child support
Men's Legal Center of San Diego Can Help You With Your Divorce
In this age of divorce selfies and divorce parties, crowdfunding for divorces seem only natural. Perhaps it's because there seems to be much less of a stigma associated with divorce these days, and crowdfunding does offer a way for family and friends to support and rally around their loved ones who are going through divorce.
If you're in the divorce process or are thinking about it, our lawyers at the Men's Legal Center in San Diego can make sure you're correctly guided through the process and are positioned for the best possible outcome.
Call us at (619) 234-3838 so that we can begin making sure that your divorce process goes as smoothly as possible.