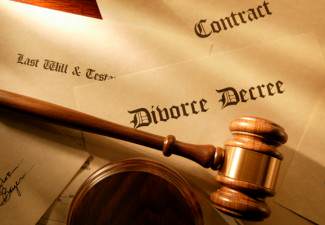 Choosing a divorce attorney may not be something that you particularly want to do. On the other hand, never before has a single decision had the potential to have such a significant impact on your life. The right divorce attorney may be able to save you thousands of dollars in unnecessary expenses, but the wrong one can cause you untold amounts of expense as well as pain and emotional suffering.
How do you know if you are choosing the right divorce attorney? Here are a few tips from the Men's Legal Center to guide you in making this important decision.
Communication is paramount. You and your attorney must be able to communicate. If you are uncomfortable talking to your attorney about the issues surrounding your divorce, you will never be able to resolve those issues. Therefore, you must feel comfortable asking your attorney questions and conveying your concerns. Any attorney who makes you feel uncomfortable for asking questions is not one you want to continue to have as your legal representative.
Understand your rights as well as your responsibilities. An attorney should explain to you all of your rights and responsibilities under the law. Be sure that your attorney takes the time to explain things to you so that you know what you are supposed to do. If you must make monthly payments, be sure that your attorney explains where and how you are supposed to remit payment. If you are to review paperwork or settlement offers, your attorney should take the time to explain them to you so that you know what you are reading.
Build a relationship of trust. The relationship between any attorney and their client is sacred. In fact, the law recognizes this and protects every client and attorney from having to testify as to the content of their conversations. This trust relationship is what is known as "attorney-client privilege." At all times, you should feel that your attorney is worthy of your trust and confidence. If you doubt your attorney, it can ruin the relationship you have with this important representative. Discuss your concerns immediately with your attorney if anything arises to cause you to doubt their integrity.
The Men's Legal Center is dedicated to helping men find the legal representation they need to minimize the impact of divorce on themselves and their children. For help with your divorce issues, contact the Men's Legal Center today.