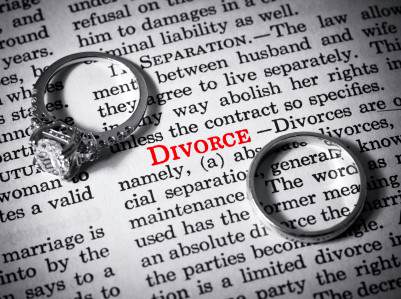 It used to be that divorce carried with it a significant social stigma, and people were generally looked down upon if they decided to end their marriages unless there were situations involving infidelity or abuse. Over the generations, that stigma has waned both in the United States and in Great Britain, and during that time systems of no-fault divorce have arisen in many places. Given these facts, most would likely think that people who are not happily married would encounter less hesitation with regards to pursuing a divorce. Based on a recent study that was completed in the United Kingdom, that assumption appears to be incorrect.
The study was covered in an article that appeared in the Huffington Post UK edition, and the full text of that article can be found here. It was commissioned by a law firm there, and the study polled 2,000 married people. It revealed a surprising number of people who had remained in marriages despite being unhappy for one reason or another, and the research also revealed that there were several reasons why people chose to remain in these marriages.
Some of the more surprising results that were revealed included:
30 percent of those included in the research have considered divorce or at least spending time apart.
25 percent of the respondents are no longer in love with their partners.
20 percent of respondents feel trapped in their marriages and would only divorce if they could be assured of financial security afterward.
15 percent of the respondents wish that they had married someone else.
Clearly, these are surprising statistics and if they hold true throughout the population of Great Britain, it would mean that millions of people are sticking it out in an unhappy marriage.
One of the interesting things about this research is what it does not include. As alluded to above, it was assumed for years that people avoided divorce because they wanted to avoid the social stigma that was attached to it at the time. The research ranked the top 10 reasons for not pursuing a divorce, and none of those reasons included anything relating to their reputation.
Marriages can become difficult and in many cases untenable for any number of different reasons. Every marriage is different and every set of marital problems as a result is different. There is no tangible equation that tells people when it's time to pursue a divorce, but in many cases people can and do emerge from this difficult process happier. That is also true in many cases where children are present, as while divorce is difficult on children, being raised in an unhappy home environment is also something that can have a negative effect on them in many ways.
If you are considering bringing about an end to your marriage, you should explore your options and make an informed decision. Contact the San Diego divorce lawyers at the Men's Legal Center today to schedule an initial consultation.