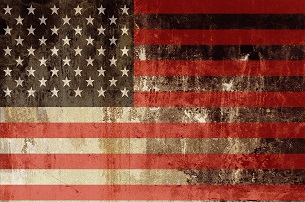 A new survey by Gallup has found that more U.S. adults than ever before feel that divorce is morally acceptable.
When survey participants were asked for the first time by Gallup about their feelings regarding divorce, only 59% viewed it as morally acceptable. In the newest survey, that number has jumped to 73%.
We'll talk more about it in this issue.
Who was surveyed by Gallup?
Gallup conducted their survey between May 3-7 of this year. Just over 1,000 adults (1,011) aged 18 and over, and living in all 50 states and the District of Columbia took part.
What's behind the shift towards approval of divorce?
According to Jeffrey Jones, senior editor for Gallup, the more tolerant view by American society upon divorce is related to an increasingly liberal populace.
"Gallup has previously shown that Americans in all age groups have adopted more liberal views over time, but the changes have been proportionately greater among older Americans," wrote Jones.
The growing acceptance of divorce is mirrored by shifting attitudes about marriage in general. For example, acceptance of same-sex marriage and the idea of living together without marriage have both seen dramatic increases.
"Older Americans today are more accepting of same-sex relations and sex between unmarried people than older Americans at the turn of the century were. Still, older Americans today are not as likely as younger Americans to hold permissive views on these issues," Jones continued.
Are more people getting divorce?
Actually, no. In 2015, divorce rates plummeted to a 35-year low.
Call the Men's Legal Center in San Diego
If you're thinking of filing for divorce or have already been served, we urge you to make sure all of your interests are protected, and all requirements are completed and done the right way.
For more information, get in touch with us here at the Men's Legal Center.
Our number is (619) 234-3838 or you can reach us via email.