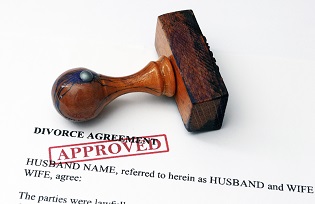 If you think your ex can jeopardize your divorce case, you're wrong. You may not realize this; however there are many ways that you—yourself—may sabotage your case unknowingly.
Let's take a look at some of the biggest mistakes most men make:
Filing for divorce too soon
When it comes to ending your marriage, don't make a hasty decision. Think long and hard before you file for divorce.
Once you have decided to leave your partner, take the time to find the right attorney. Also, make sure you organize your paperwork and documents. This can save substantial amount of time and money.
Concealing financial information
Property division is an important part of the proceedings. Don't make the mistake of hiding or transferring your assets. Not only will it damage your divorce case, but it will ruin your credibility.
Living apart from your ex
Thinking of moving out of your spouse's place? You may want to reconsider your decision because it could adversely affect your divorce case.
In most cases, it leads to larger spousal support payments. In addition, it may affect property division. For couples with children, it may affect child custody and visitation issues.
Despite seeking divorce, it's a good idea to continue paying your home bills.
Venting on social media
Social media plays a vital role in our lives. It has made communication simpler, faster and better. But, it can affect your divorce case too.
Don't lash out at your ex on Facebook or any other social account. It will get you in legal trouble. Review, monitor and clean up your social accounts regularly. Set privacy settings and think twice before posting anything about your ex.
DIY approach
Filing for divorce isn't an easy task. It is a long, tiring and expensive journey for couples. Therefore, a DIY approach is not advisable. If you want to safeguard your sanity and finances, you need a certified, competent and reliable attorney specializing in divorce law.
If you and your partner have kids, you will have to figure out child support, spouse maintenance and other related expenses.
That is why you need to consult a lawyer. For effective and aggressive divorce representation in San Diego, California, we can help! Our team of family law lawyers can help you deal with a wide range of issues, including divorce, legal separation, child support, spousal support, property division and more. We offer consultative services and a convenient, affordable payment plan. Call at (619) 234-3838 to set up your initial consultation.