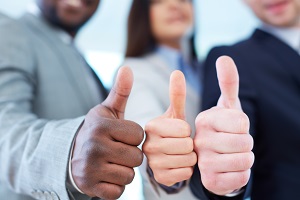 Because divorce is a transformative event, it pays to take steps to protect other aspects of your life. Whether you like it or not, it's probable that your divorce will have at least some impact on your work life.
In this issue, the San Diego divorce attorneys with The Men's Legal Center will share tips for how to handle things at work while navigating the divorce waters.
Tips for Protecting Your Job During Your Divorce
Let your boss know what's going on.
You don't have to go into specifics of your situation, and while it's not advisable to tell everyone in the office, it's in your best interest to let your boss know what's going on.
You may want to even ask about flexible work schedules and any support services offered by your employer's Department of Human Resources.
Hire a divorce lawyer.
Divorce can be a complicated legal matter – even if you and your partner are on good terms. One mistake made in your paperwork on your own can mean big trouble for the rest of your life.
By leveraging the skills and expertise of a San Diego divorce lawyer, you have someone on your side to keep things organized and moving along while protecting your interests.
Reassess what you need from your career.
In most divorce cases, both parties are poorer after going their separate ways. Whether you'll be paying spousal or child support, going from two incomes to one, you will most likely need to earn a bit more income. This can translate into working even harder in your current job, seeking advancement, asking for a raise, or planning to make a professional move.
Focus on your job by limiting divorce-related calls and texts.
During this time, it's crucial that you do everything you can to protect your source of income by remaining incredibly focused on your job. Arguments or divorce-related conversations with your spouse or partner can completely derail your concentration.
For expert service and advice from a men's divorce lawyer in San Diego, call The Men's Legal Center.

We're big fans of dads, and want to make sure you have all the resources you need to be a successful father.
If you're facing divorce, get in touch with us here at The Men's Legal Center. We're committed to making sure you have the resources you need as you begin this new chapter in your life.
You can reach us by phone at 619-234-338 or via email.