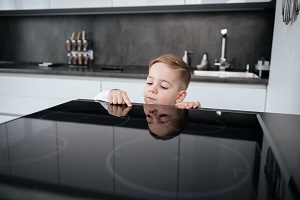 One of the most important steps you can take as a divorced parent for the benefit of your child is to make your home more of a second home – rather than simply a place to visit.
In this issue, the San Diego family law attorneys with the Men's Legal Center will give you a few tips so that your house is also your child's home.
How to Make Your Home Kid Friendly
Let your child play a role in decorating the place.
The chief concern is to establish a home that your child is comfortable in. To that point, include your child's input in furnishings and decorations. Good ideas include letting your child decide the paint scheme, wallpaper ideas, and even cool new sheets.
Resist the urge to compete by making your home familiar.
Perhaps the last thing your child needs is more change. To combat that, make sure your home includes belongings that are familiar for your child. For example, if your child is accustomed to a specific nightlight or pillow, see if you can find identical versions for your home.
Get creative with storage.
With most children comes the accumulation of a lot of "stuff." While this can be overwhelming – especially if you've had to downsize your living space – a good suggestion is to think floor-ceiling in terms of storage.
Good ideas include vertical storage shelving or stacked plastic bins to get things off the floor.
Be selective in choosing your neighborhood.
Divorce can play havoc with your financial situation, but it's in your best interest to take some time to scope out a neighborhood in determining your new home.Key things to keep in mind are outdoor child-friendly areas, the quality of the closest public school, locations of grocery stores, etc.
If you're a parent going through a divorce, call the Men's Legal Center.

As licensed San Diego family law attorneys, the Men's Legal Center is committed to your parental success during and after your divorce.
Because of that, our site is jam-packed with information designed to help you and your children adjust to your post-divorce lives.
To make sure you're in the best possible position for your post-divorce life, get in touch with us here at the Men's Legal Center.