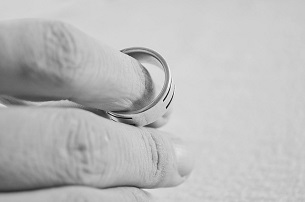 From lifestyle resolutions to football bowl games, the month of January is more than just the start of a new year; for many, it's a fresh start. That's why it's also the beginning of "Divorce Season."
If you and your spouse or partner have divorce on your minds in January, you're certainly not alone. In this issue, the San Diego family law attorney with The Men's Legal will talk more about why the first few months of the year have earned their reputation for separation.
Do more couples file for divorce at the start of the year?
They sure do. In fact, according to a CNN report, divorce filings in the U.S. typically spike in January and peak in late March. Internet searches for "family law" and "child custody" also typically swell by as much as 50% from January to March.
What are the reasons for divorce season?
There are several reasons behind the annual surge in divorce filings at the beginning of the year – most of which make good sense when you think about them.
Not spoiling the holiday season.
Many couples who have children do not want the holiday season associated with divorce announcements. This is also true for many who combine family gatherings with the holiday season.
Reduced stress levels.
For many couples, the holiday season is often among the most stressful times of the year, and they see no reason to add to the emotional and psychological drama by discussing or filing for divorce.
For some, it makes good financial sense.
Waiting until the January-March period means that the divorce will not interfere with the previous year's tax filings, many of which are filed jointly. Typically, being married for just one day during a new year means divorcing couples can still file their taxes as if they're married and enjoy the benefits associated with that.
To start the next chapter of your life, call the San Diego divorce attorneys at the Men's Legal Center.

For many, the start of a new year is a nudge that it's time to get their lives in order – such as leaving an unhealthy marriage.
Here at The Men's Legal Center, we have earned a reputation of trust and can position you for the best possible outcome of your divorce. Our sole purpose is to make sure you have the resources and knowledge they need for the best possible outcome in family court.
You can reach us at 619-234-3838 or via email.