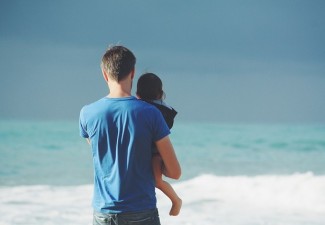 If you are looking for great things to do with your kids on a San Diego weekend, look no further!  San Diego Magazine recently published a great list of 10 exciting activities that you can enjoy with your children.  There are activities here for all age groups.  Why not try one this weekend?
1)  Go to Belmont Park and ride The Giant Dipper.  This famous wooden rollercoaster in Mission Beach is nearly 100 years old; why not introduce your older kids to the thrills of a coaster ride?
2)  Take in the MCAS Miramar Air Show.  If you have never seen the Blue Angels, you are missing out on a breathtaking show.  Take the kids and enjoy watching our nation's finest pilots fly proudly!
3)  Visit the Gliderport at Torrey Pines.  Your older kids may enjoy the challenge of paragliding, but you can also have a great time just watching the participants.
4)  Watch the Over-the-Line Tournament—or play!  The 63rd annual Over the Line Tournament will be held at the Old Mission Beach Athletic Club this summer; why not sign up to play, or just go and watch?
5)  Enjoy breakfast at the Marine Room's High Tide event.  On certain dates, the water will rush against the restaurant's windows, creating a breathtaking spectacle.  This breakfast is held on February 6 and 7 and is suited for older or adult children.
6)  Pay a visit to the USS Midway.  This aircraft carrier is a great way to enjoy panoramic views and to teach your children about patriotism and introduce them to our nation's naval fleet.
7)  Rock the Casbah.  The Belly Up or Casbah are both venues that feature respected names from music.  If your children are already adults, why not join up for an evening of great entertainment?
8)  Experience whale watching.  There are few experiences more awe-inspiring than glimpsing a 50-foot gray whale during its migration from Alaska to Baja.  Even the babies are huge!  Your kids can learn a great deal and develop a respect for nature during this trip.
9)  Visit a famous San Diego restaurant or bar.  Depending on the age of your children, you may want to visit a family-friendly venue or, if they are grown, a more adventurous location like the Bali Hai, whose Mai Tais are legendary.
10)  Catch a lobster.  California spiny lobster season is in full swing.  With a fishing license and lobster report card, you are allowed to catch up to the legal limit.  This is a great nighttime activity you can enjoy with your kids, and if you are really adventurous, you could try your hand at cooking your catch!
The attorneys at Men's Legal Center encourage you to find a way to connect with your kids every weekend possible.  Do something fun today; you and your kids will benefit!