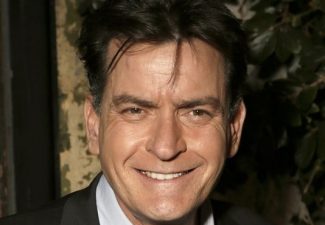 Charlie Sheen appears to be no longer "winning" these days. The fallen star is being labeled as a deadbeat dad by one of his ex-wives, Brooke Mueller, who claims the former "Two and a Half Men" star is nearly $90,000 behind in child support.
While Sheen was successful in having his monthly payments of $55,000 to both Mueller and Denise Richards reduced to $10,000 each, the two former Mrs. Sheens still claim the money is not enough to cover basic needs of their four children. The two women are reportedly meeting with their business managers increase the amount of child support.
What Can Happen When Child Support is Not Paid in California
California law dictates that child support payments must be made in strict accordance with the court order. If one or more payments are missed, arrest warrants can be issued. The warrants can fall into either civil or criminal classifications.
Civil warrants are typically issued when the support payments are a few months behind. The associated penalties include fines and the possibility of time in jail – but usually for less than one year.
Criminal warrants are much more serious, and are typically issued when payments are severely late and the amount owed is significant. The penalties can include a criminal arrest and longer jail times.
How to Have Child Support Payments Reduced
In Sheen's situation, he claims he is unable to maintain the originally ordered amount because he simply doesn't have as much earning power as he used to. The fact that he was able to have the required amount significantly reduced (from $110,000 monthly to $20,000) is in line with the legal standing that a change in earning circumstances warrants a change – or modification – to the original divorce decree.
Other justifiable reasons for a reduction in child support include:
The loss of a job
Incarceration of one of the parents
A significant change in the amount of time the child is with each parent
Changes in the child's needs, such as health care or education
One parent becomes disabled
If you have experienced any of the above scenarios, you need to take quick action by getting in touch with your child support agency as soon as you can. Remember, unless your order has been modified, you will be on the hook for the amount still owed – plus interest.
San Diego's Men's Legal Center Can Help You Make Sure It's Done Right
Just as with practically any other legal action, modifying your divorce decree require you to follow a particular procedure. To make sure you are protected when life throws you a curveball, it's in your best interest to have a skilled divorced attorney on your side working for you. Here at the Men's Legal Center, we have a comprehensive understanding of divorce law, and how every letter of it can affect your life.
If your circumstance has changed, we welcome your call at (619) 234-3838.