All over California men are in need of better representation in family court thanks to the biased slant in the current laws. The Men's Legal Center® seeks to make family law equitable and fair for all, even for those outside of San Diego County. If you are going through a divorce, a child custody dispute, or any other Family Law issue outside of San Diego county use this guide to find a Family Law advocate near you. Use your mouse to hover over a county then click to visit their website: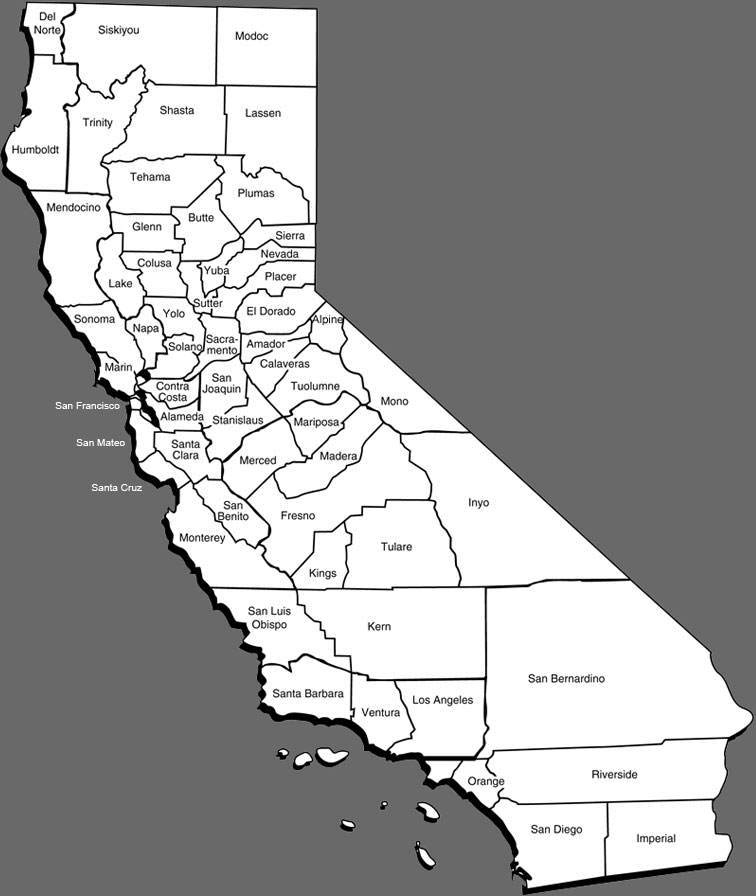 | | |
| --- | --- |
| | = Men's and Father's Rights oriented counties |
PLEASE NOTE: This guide is for information only. The Men's Legal Center® is not affiliated with, nor has control over any of the websites or the law firms they represent.