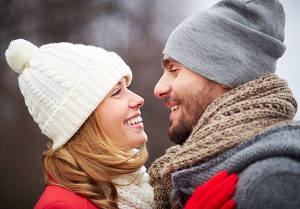 For divorced parents, there's a right way and a wrong way to introduce new romantic partners to your children. Actress Anna Faris is going about it completely wrong.
In this article, we'll share the mistakes that Faris seems to be making, and share tips for the best ways to introduce your child to a new partner.
What's Anna Faris doing?
Merely a month after Faris and her estranged husband Chris Pratt shared news that the two were separating, Faris began flaunting her budding romance with her new beau, cinematographer Michael Barrett. In addition to that, Faris began assigning "daddy duties" to Barrett for the 5-year-old son, Jack, she has with Chris.
According to reports, Chris is furious about things moving too soon. He and Anna have been arguing about it but she doesn't seem to care.
An insider revealed, "She's happy with Michael, and wants the whole world to know about it. But Chris says that it's not fair to Jack by having to meet a potential stepfather so soon after his parents' breakup."
Tensions further mounted when Chris found out in the tabloids that his ex – and mother to his child – was engaged to be married again.
How should a divorced father introduce a new partner to his children?
The short answer is to do the opposite of everything Anna Faris is doing. Beyond that, here are a few helpful suggestions.
Don't rush things.
It's only natural to be excited about dating someone new – especially after a rocky divorce. But don't count on your children being just as excited. Children form attachments very quickly to new people in their lives, and if things don't work out between you and your new flame, your child may come to expect instability in many aspects of their lives.
In fact, the best bit of advice is for your child to have no clue whatsoever that you are dating until the relationship is a serious one.
Never let your new romantic interest sleepover during evenings with your child.
All sorts of confusing feelings could be easily felt if your child wakes up one morning in your house to find someone new. The chances are good that your child will feel somewhat of an allegiance to your ex, and will want to protect the other parent.
Let your ex know what's going on.
This is a smart move. It's simply not cool for your ex to find out about a new partner from the child. Your ex will be blindsided by the information. Instead, by letting your ex know in advance, she/he can help tremendously with the transition.
Put your child first.
Children are very astute observers and can pick up volumes of information simply by watching and listening. There should be no doubt in your child's mind that they come first in order of priority.
Are you a father facing divorce in San Diego? Call The Men's Legal Center
The balancing act between being a single father and enjoying a new partner doesn't have to be a difficult one. The more time and consideration you give yourself and everyone else in your life, the better.
If you're a single father looking for answers, we urge you to get in touch with us here at the Men's Legal Center. Our sole purpose is to make sure men have the resources and knowledge they need for the best possible outcome in family court.
You can reach us at 619-234-3838 or via email.