Men's Legal Center Honors Great Dad Recipient Richard Dilay
Mr. Richard Dilay is currently a Chief in the US Navy with 17 years of service. His dedication to work and family is unsurpassed. He and his wife Michelle are raising three boys: Alexander and Christian, age 9 and Lucas age 7. Not only does Richard serve our country at home and abroad he also volunteers his time, when not deployed, to help the homeless community and work at his church
Richard is a father of intention and carries over his military leadership into father duties, both adventurous and educational.
Richard says, "I intentionally make sure I do activities with my three boys on a regular basis, lots of activities. Our regular outdoor activities include: (1) kayaking and paddle-boarding at our 'favorite' family spot on Mission Bay, (2) hiking on new and old favorite trails all over San Diego and (3) bike riding adventures to the duck pond to feed the ducks and of course a trip to the corner store for ice cream." Richard goes on to say that "Our greatest fun focus is outdoor stuff in and around San Diego. 'Our thing' is kind of like playing tourist around our own city. I strive to instill a 'wild at heart' attitude, a joy for adventure, and discovering new places all without having to spend great amounts of money."
Richard further adds that "our indoor activities include bowling, movies, nightly reading, and Bible stories. Richard uses 'car time' to discuss history facts, tell stories, and discuss how their day has been.
Richard constantly endeavors to teach his sons to be good citizens, have a kind and generous heart, and be community minded. Once a month Richard volunteers at the Homeless Outreach Program where he routinely brings his sons.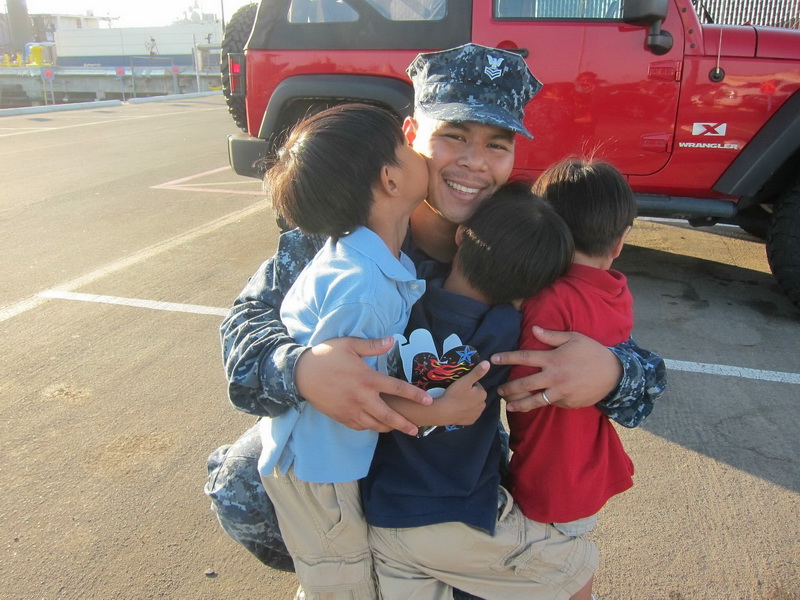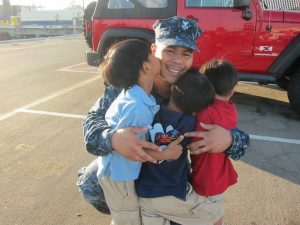 Richard's wife, Michelle, says of him, "he loves being with his boys and definitely loves acting like a big kid with them! He is the first one to start a Nerf Gun war at the park or a water balloon fight in front of the house. Michell continues, "since I work evenings and weekends as a Children's Ministry Program Director, Richard is a 100% hands on daddy when I am not around to supervise." Michelle goes on to say with tears in her eyes, "God has blessed us with a selfless, loving father. He could be tired and worn out from work, but still makes it to Martial Arts practice, awards at school, and musters up enough energy to spend quality time with us.
For Richard it is all about serving God, country, family, and the community.
Questions
MLC: What would you say is the most rewarding part of being a father?
Seeing my boys grow from little boys to becoming future men of good character. It is amazing to see when they start making responsible choices and actions towards their brothers, mom, and other people they encounter. Also, just having great fun and doing "guy" stuff.
MLC: When has being a father been hardest? How did you handle it?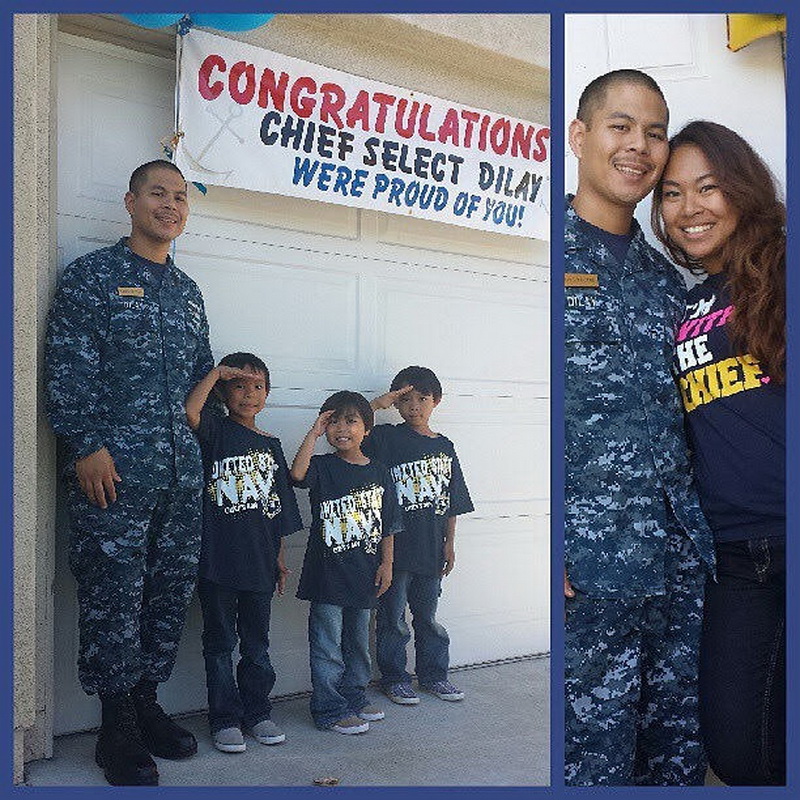 It has been most difficult being a military dad because when I'm away on deployments my kids are missing their dad and my wife is struggling to take care of everything on her own. Even when I am home, my kids continue to have separation anxiety and act out in school as they worry about daddy leaving again. When I am gone, I regularly communicate by making phone call and writing letters. I put my trust in God and fervently pray for my wife and boys by asking God to hold our family together. While at home I try to always make quality time with everyone.
MLC: What would you like your children to learn from you?
To work your hardest as if working for the Lord. To enjoy and appreciate the life we have. To be humble and put others before self.
MLC: Which community service are you most proud of?
I love to serve the homeless people in the community with my family and to show them love and compassion.