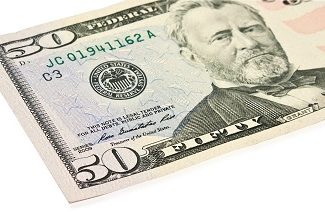 Funnyman Ron "Tater Salad" White has a serious situation on his hands. His wife of 4 years has filed for divorce, and she's claiming they were married a lot longer. It's a decision that will definitely impact the amount of his spousal support, if ordered.
In this issue, we'll talk about what's going on.
What's going on with Ron White?
Ron's wife, Margo Rey, filed for divorce in Los Angeles in late June. The couple were married in October 2013 and have no children.
Margo, however, is claiming that she and Ron were actually married in Texas in 2008 via a common law marriage. In the Lone Star State, a couple can indeed be legally married if they present themselves in public as a married couple.
How will this affect spousal support?
If the court agrees with Margo that the couple have indeed been married since 2008, it would lengthen the duration of the marriage by 5 years for a total of 9 years.
Now, it's important to consider that spousal support is not required in California divorce cases. The decision is entirely up to the discretion of the court.
Under California Family Court Law, it is stated that the "goal of spousal or partner support is that the spouse or partner getting support will be able to support himself or herself within a reasonable period of time. In general, a 'reasonable period of time' may be one-half the length of the marriage/partnership."
That means that Ron would be paying spousal support for 4.5 years rather than 2.
How does the Court make its decision about spousal support?
There is a host of criteria taken into account by the Court when considering spousal support. These include:
Earning capacities of each party
Contributions by one spouse to the other's education, training, etc.
Supporting spouse's ability to pay spousal support
Standard of living maintenance needs
Assets and debts of the parties
Age and health of parties
Ability of spouse receiving support to obtain employment
Duration of the marriage
Tax consequences
Any history of domestic violence
For Answers to Your Spousal Support Questions, Call The Men's Legal Center in San Diego
The issue of spousal support is often hotly contested, and it's one that will largely be the result of not only the evidence offered to the court, but the arguments that are made in furtherance of the case being presented.
Because of that, those who face this issue need to obtain the help of San Diego spousal support lawyers who understand what it takes to fight for the legal rights of clients relentlessly so that an equitable result can be achieved.
For answers to your questions, get in touch with us here at The Men's Legal Center in San Diego.
You can reach us at 619-234-3838 or via email.