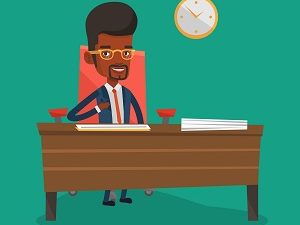 Because you are the only person who has a clear understanding of what you want your post-divorce life to be, it's vital that you be as involved in the process as possible. To be clear, it will be your divorce lawyer's job to protect and maintain your legal rights under California divorce law, but you have a far better understanding of the needs of yourself and your family.
The more involved you are in the divorce process, the more likely you'll be to experience the outcome you desire.
Here are a few suggestions for how you can stay on top of things in your California divorce.
Take the time to select the right divorce attorney for you.
In a previous issue, we shared tips for selecting the right divorce lawyer for you. Finding the "glove that fits" in terms of legal representation is vital when selecting the divorce lawyer to represent your interests.
Become familiar with the California divorce process.
We understand that you probably didn't go to law school, but that doesn't mean you should just hand the reigns over to your divorce lawyer to run the show solo. Through the link above, take the time to familiarize yourself with the divorce process in California.
Don't withhold information from your lawyer.
The more your attorney knows about your situation, the better. Because the courtroom is no place for surprises, realize and understand that being completely honest and forthright is essential. Simply put, if you suppress information, your attorney will not be able to effectively represent you.
Do not agree to any settlement agreement without fully understanding it.
If you're uncertain about something, ask questions. After all, what you sign at this point will affect you for the rest of your life.
If you're facing divorce in San Diego, call the Men's Legal Center.

We want you to be as involved as possible in your divorce case. As licensed San Diego family law attorneys, the Men's Legal Center is here to guide you through the process and secure an outcome as close to your desires as possible.
You can receive a free phone consultation and make your appointment by calling 619-234-3838 or via email.