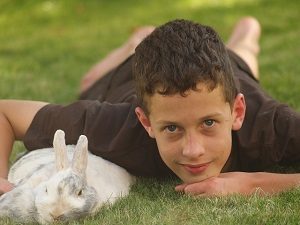 Data from the Asthma and Allergy Foundation of America tells us that over 50 million Americans experience some type of allergy. If your child has allergies, this can be an especially unnerving time with the new school new year underway. Adding to the worries are news reports about a shortage of EpiPens, which are quick-acting treatments for a host of allergic reactions.
In this issue, the San Diego family lawyers with the Men's Legal Center will share tips for how you can be prepared if your child has an allergic reaction.
What are allergies?
Simply put, allergies are what happens when a person's body overreacts to what it perceives to be harmful. By doing this, the body generates an excessive immune response, which triggers the allergic reaction. While some people experience itchiness, swelling, and further symptoms, others can experience severe reactions like anaphylactic shock.
Are allergies on the decline?
No. In fact, reports confirm that allergies are on the increase. Scientists have suspected the reason behind this is our habit to spend increasingly more time indoors, preventing our bodies from exposure to helpful microbes.
How can I prepare for an allergic reaction from my child?
There is a host of proactive measures to make sure you're as prepared as possible to treat your child's allergic reactions.
Have a medical plan of action written out and stored for easy access. We're all individuals, so it's important to work with your child's doctor on this.
Make sure you know how to apply an injection of epinephrine through an EpiPen or similar device. It may be a good idea to teach those who your child is often with on how to inject the medicine.
Inform the nurse and principal at your child's school of your child's allergy issues.
Get copies of whatever forms are necessary from your child's school to approve of medical treatment in case of allergy reactions.
If you're facing divorce, call the San Diego family lawyers at The Men's Legal Center.

Your child's health is paramount, and it's imperative you know how to deliver effective and timely medical treatment.
If you're facing divorce, we urge you to get in touch with us here at the Men's Legal Center. Our sole purpose is to make sure you have the resources and knowledge they need for the best possible outcome in family court.
You can reach us at 619-234-3838 or via email.