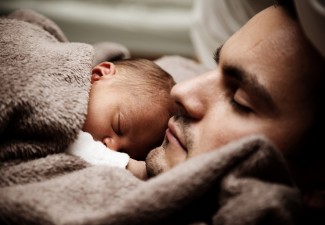 As a single parent, you may not have your children as often as you would like.  When your children do come to visit, you are probably focused on having fun with them rather than boring, day-to-day issues.  However, as a father, it is your responsibility to take care of your children, and that means having the right information on hand in case of an emergency.  Do you have your child's medical records or birth certificate?  Do you know how to get in touch with family physicians, teachers and others who are important in your child's life?  Do you have contact information for extended family members who might need to be notified if an emergency arose?  If not, read on for some tips from Men's Legal Center on what information you should keep on your family and how to make it easily accessible.
Personal information. At a minimum, you should have a copy of your child's birth certificate, Social Security number, shot records and any other important personal information you may need.  A good rule of thumb is to have a copy of everything needed to enroll your child in school.  Keep this information in an easily-located file at your home or put it in a lockbox.
Medical information. Of primary importance is your own and your children's medical information.  As a parent, you usually have the right to your children's medical records; your attorney can help you determine if there are any limits on these rights.  You should keep a copy of your children's medical information on hand so that you can easily access it if a doctor needs to see it quickly in an emergency situation.  You may also need this information if you take your child to a doctor other than your regular family physician.
School information. Your child's school records are important.  Ask the school to send you a copy of all report cards and other information, even if your former spouse already gets a copy.  Keep this information in case you need to discuss your child's progress with teachers.
Family information. Unless there you and your spouse are completely estranged, ask for updated information on her extended family and keep it with your own.  If an emergency arose, you might need to contact grandparents, aunts and uncles or others.
It is very important that you have access to your child's records.  Contact the Men's Legal Center if you have questions about how to protect your paternal rights.