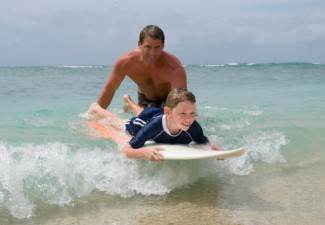 If you have your children for the summer, you may be planning a family vacation. This is a great idea as it brings you all closer together and allows you to have fun. However, there are things you should consider before taking your children any distance from home, and some of those things may involve communication with your ex-partner. It is important if you are taking your children out of town to have the right information in case of an emergency, and one of the best ways to compile that information is to talk to your former spouse.
However, whether you have a good relationship with your ex or not, there are ways to get the information you need to have a safe and happy vacation. Here is a list of things you should start collecting well before you leave on your trip:
Birth certificates. You should have a certified copy of each child's birth certificate in your possession at home and any time you leave on a trip. This can be critical if you are far from home and need to quickly replace identification or prove your child's age.
Current health insurance cards showing your child's coverage, co-pays and a number to call the insurance company.
The name and phone number of your child's primary physician and any specialists your child sees regularly.
The phone numbers of your former spouse, in-laws and anyone else you should notify in case of emergency.
For older children, keep a copy of your child's driver's license.
Passports for your children if you are traveling internationally as well as a notarized letter from your former spouse stating that you have her permission to travel with the children. Certain countries require this information in order for you to clear customs.
A copy of your child's Social Security number but not the card itself. You may want to disguise the number by placing it among other information so that it is not easily read by a stranger.
Put all of your information in a folder that you keep with you in your carry-on luggage if you fly; by checking a suitcase with this information, you could risk losing it.
If you are facing a divorce involving children, it is very important to protect your right to visitation and to take your children on vacations periodically. Contact the Men's Legal Center to learn more about how to protect your parental rights.