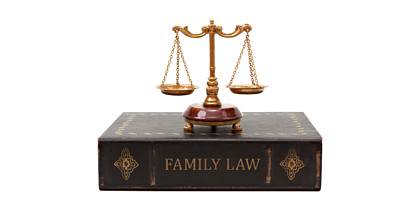 When members of the military seek a divorce and the issue of child custody arises, the case can quickly become extremely complicated. The same holds true when one of the parents in a divorce lives in a different country and custody is disputed, as those cases could involve international legal disputes that are relatively rare and highly technical in nature, not to mention unpredictable. When both of these elements are combined into one child custody battle, the case can confuse anyone.
Perhaps that's one of the reasons that a recent case involving a father who is a member of the US Army who is seeking the right to pursue custody of his daughter living in Scotland made it all the way to the United States Supreme Court. The case has now been completed and ruled upon, and the Supreme Court has held in favor of the father, who can now continue to fight for the right to bring his child to the United States.
The situation arose when the child's mother, who was being deported back to Scotland after overstaying her visa, was allowed by a court to bring their daughter back to Scotland under the Hague Convention. The father pursued legal remedies and the Court of Appeals ruled that the issue was moot since the daughter was already living in Scotland. This decision allows that fight to continue, although it will be up to the court in Scotland to determine the next step.
San Diego Child Custody Lawyers
Members of the military already face a difficult situation when it comes to divorce and battles regarding child custody. This is particularly true when there are foreign countries involved. That's why anyone who faces this situation needs to take immediate steps to ensure that they are doing everything possible to protect their legal rights.
If you are facing a complicated legal situation such as this one, you need to seek the help of San Diego child custody lawyers who have been fighting for the rights of fathers and soldiers for many years. Contact the Men's Legal Center today to schedule an initial consultation.