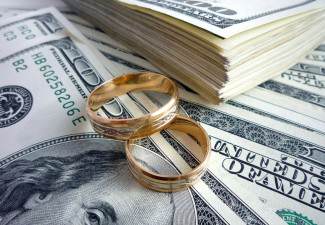 Financial planning is extremely important. However, not all events can be planned for. In the case of divorce, it is highly unlikely that the couple planned ahead for it financially, so many couples are taken by surprise when they realize the real cost of their divorce.
All divorces will include significant decisions which will impact both partners personally and financially. Often the consequences of these decisions will extend well beyond the immediate legal outcome. It is important to realize that the financial decisions made during a divorce will not only affect you now, but also affect your livelihood and future relationships.
When considering divorce, it is important that you carefully think about all decisions. A highly experienced divorce attorney, like those at Men's Legal Center, are happy to help you break down each decision to determine the ramifications and lasting consequences. Our team will offer you sound legal advice to help you make the best decisions now and for your financial future.
Asset Division and Your Financial Future
During divorce, attorneys traditionally provide many of the recommendations on how financial assets should be split. Your divorce attorney may also enlist the help of financial specialists if your case is particularly complicated or involves a high number of assets. The Men's Legal Center is happy to offer suggestions for some of the most important areas to consider when dividing assets:
Jointly-Held Property – Splitting jointly-held property, including future expenses, can drastically affect your own future finances. Consider whether you can take on the responsibility of retaining ownership of the family home alone or if it is best to sell or settle.
Retirement Accounts and Pension Plans – These special assets can provide tax shelters. Consider working together to maximize tax savings for both of you to avoid future tax surprises.
Alimony – The amount and duration of alimony is typically tied to the length of the marriage and both parties' earning capabilities.
Children – Divorces that involve children are often more complicated than those between childless partners. Aside from custody issues, you must ensure that the divorce settlement makes provisions for the living expenses, healthcare and educational costs of children.
Many couples fail to understand both the current and future implications of asset division during divorce. If you are facing divorce and are fearful for your financial future, speak with the legal team at Men's Legal Center. We have experience in a range of divorce issues, from child custody to asset division. If you are considering divorce, call us to discuss your options before beginning the process. We will have your long-term financial and emotional health as our priority, and will represent your interests at the negotiating table.