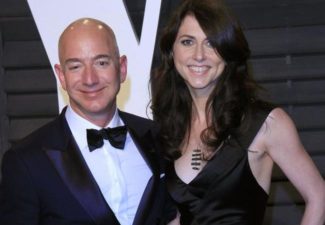 One of the most stunning revelations of the Jeff Bezos divorce announcement is that he never signed a prenuptial agreement with his wife, MacKenzie.
This incredibly seismic mistake puts the Amazon CEO's $137 billion fortune in jeopardy.
In this issue, the San Diego divorce lawyers with The Men's Legal Center will talk more about why the Bezos fortune is at risk, and why prenuptial agreements make sense in today's culture – even for people who are neither celebrities or wealthy.
Would a prenup have protected the Bezos fortune?
It's likely that a prenup would have saved Bezos many headaches with his divorce.
There are two main reasons he should be concerned:
The bulk of the Bezos fortune was made during their 25-year marriage
The couple lives in Washington, a community property state, like California and seven other states
In community property states, wealth and property that were accumulated during the marriage is divided equally between the spouses.
Whatever assets belonged to either spouse before the marriage is considered to be separate property – and is protected.
A few examples of a protected property include:
Property and valuables owned by one spouse before the marriage
Inheritances received before or during the marriage
Gifts received by a spouse before or during the marriage
Property acquired by a spouse by use of separate property assets with the intent to keep it separate
Property that became the possession of one spouse – in their name – and never used to benefit the other spouse or the marriage itself
Are prenups becoming more popular?
They sure are! In fact, a recent survey of divorce lawyers revealed that more millennials in particular are increasingly requesting help for drafting prenuptial agreements.
What if I'm married and don't have a prenup?
You can still protect your assets with a post-nuptial agreement (postnup). We wrote about postnups in a previous issue. We even shared advice for how to approach the idea with your spouse or partner.
Like prenups, postnups are becoming increasingly popular. The same group of divorce lawyers surveyed about prenups confirmed that 51% of their members had seen an increase in the need for postnups.
Writing a prenup or postnup is not a DIY job; call The Men's Legal Center for help.
Prenuptial and postnuptial agreements have a host of limitations and loopholes, and there's really no way to predict how a court may rule on any such agreements. That's why it's crucial to have professional and skilled legal help to guide you through the process.
Get in touch with us here at The Men's Legal Center by calling 619-234-3838 or send an email.