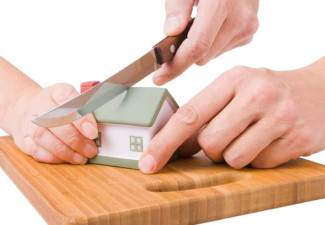 California is known as a community property jurisdiction. This means that when a couple divorces, California's community property laws will govern how the couples' assets are divided.
Community property laws can be extremely complicated and confusing to those who are not trained in understanding them. That means that if you are facing a divorce and want to ensure your legal rights are fully protected, seek the help of the experienced attorneys at Men's Legal Center.
What Does Community Property Entail?
California law defines three different issues that must be considered when dividing property during divorce:
Characterization– This process determines if property is community property, separate property or both. Characterization is a difficult process to complete correctly. Typically any property that was acquired before the marriage or after the separation will be seen as separate property. This means it is not subject to division during divorce. However, some property can belong to both parties, such as a home bought during marriage. This type of asset would usually be divided evenly.
Valuation– Once items are characterized, a value is determined for them. Valuation can also be complicated. If one partner owns a business, for example, and both parties contribute to its worth, then forensic accountants may need to be called on to place a value on that business for the purposes of dividing it.
Division– Division is the actual and final process of dividing assets between the couple. Not every asset will be split down the middle. This means that certain concessions must be made that will provide an entire asset to one party while the other party receives the appropriate offset. The division of property must be equitable and fair so it equals the amount of value each spouse added during the marriage.
The property division in a community property divorce in California can be extremely complicated and confusing for those involved. Divorce is already a high-stress situation. Confusion over the division of property will only make matters worse. Mistakes can easily be made which can also result in an unfair settlement.
To ensure you get what you deserve, call the San Diego men's rights divorce lawyers at the Men's Legal Center to help you. We will give you the best chance at walking away from your divorce with a fair result.